From Tailors To Perfumers: A glimpse into the history of The House of Creed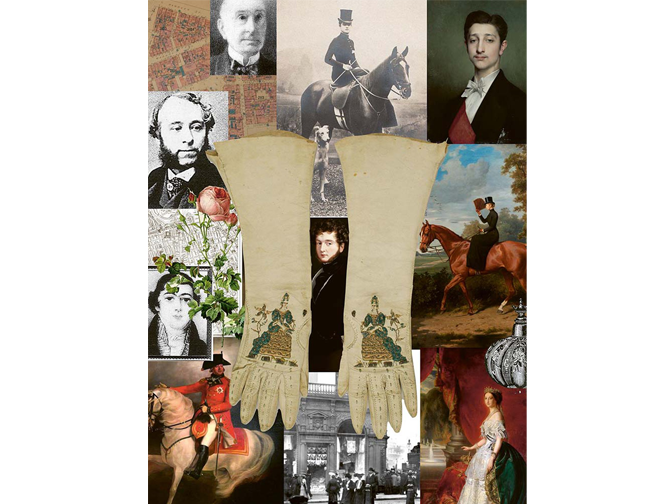 The House of Creed has a notable history that is traceable for over 250 years. With seven generations that have shaped the fragrance house, the history of the brand is more than just tales passed from one's grandfather, they are a matter of public record

Keen to explore what that looked like, the House of Creed looked to a professional archivist who has worked to uncover the archives of the Creed family. Upon her discoveries we found that The Creed family did not always start out in the fragrance business, further investigation uncovered a history of bakers to tailors to today's master perfumers, confirming that the Creed family are indeed a master of all trades.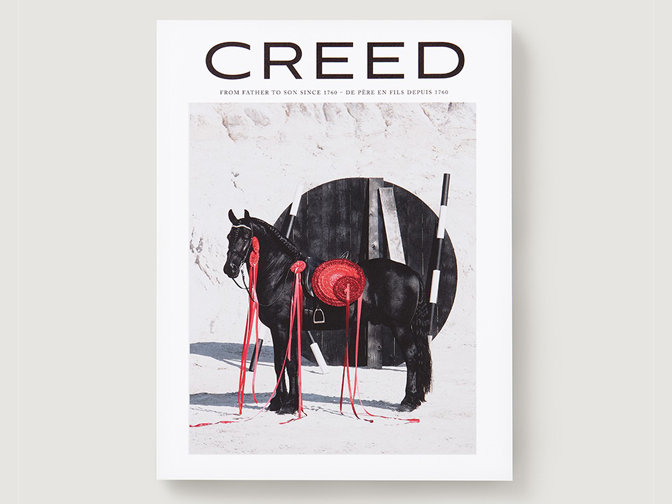 Discover the rich history that the brand has to offer by visiting one of our boutiques and collect a copy of our Creed Magazine. Inside you will unearth the rich history of the brand and learn the story of when James Creed came to London, a talented ambitious man who was practically penniless when he first left Leicester in 1710. After delving further into the history, the archivist found marriage certificates for James Creed who frequented between Wokingham and Marylebone and whose son Henry Creed proved his will. It was this Henry who we learnt took the tailoring business to Paris and this is where the House of Creed get their British and French heritage from. After delving into the archives of the Metropolitan Museum of Art our archivist found a mention that the first London tailors to open in Paris at 25 Rue de La Paix was Henry Creed, and to honour this we have named one of our Christmas trunks after our first Parisian atelier.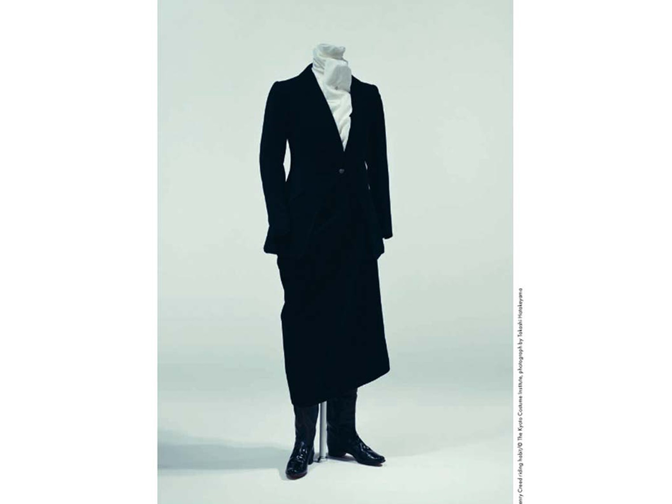 With many references to royalty in our history, it was important to find direct links to our royal connections. In 1860, an article from the Army and Navy Gazette noted that the Henry Creed of Creed and Cumberland was awarded by special appointment to Queen Victoria and Principal Courts in Europe. However, this was not the first time Henry had been acquainted with Royalty. He began working in D'Antin Paris, for the tailors Messrs Harris &Co which is where he would have created garments for European Royalty. In 1885 Henry was granted a Royal Warrant which was signed by Mistress of the Robes, Annie Roxburgh and to this day you can find it proudly hung in our Serbie Store in Paris. We know that Henry created a riding habit for Queen Victoria in 1885 which you can find in the Kyoto Museum, Japan and it is this riding habit that inspired our campaign for our best-selling female fragrance Aventus for Her.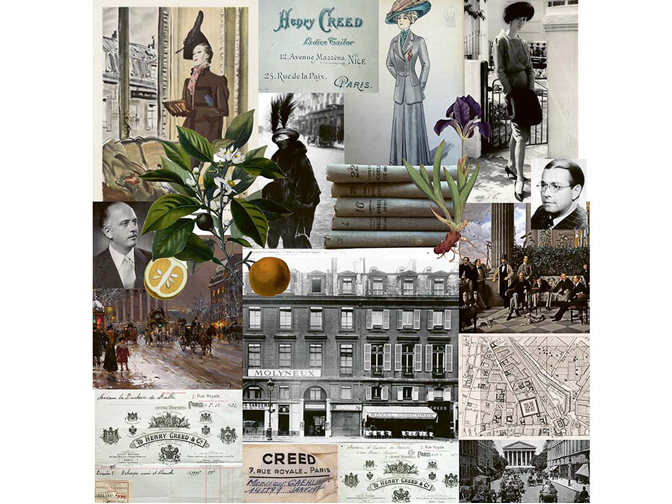 In 1902 a visiting card gives two addresses for Henry Creed both in France, Paris and 12 Avenue Massena, Nice. Nice is just 25km from Grasse which at the time was becoming the centre of the French fragrance industry. It would have been very common practice for tailors to scent hemlines and leather gloves with fragrance.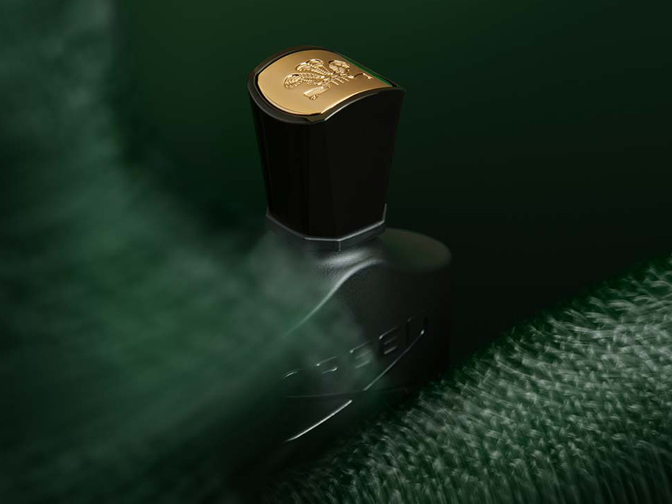 After Henry passed away, his sons Henry and James (Olivier's father) took over the business. Couture and tailoring would still be prominent in the family business, with one of Henry's sons, Charles, undertaking an apprenticeship at Linton Tweeds. The House of Creed are delighted to partner with Linton Tweed in their upcoming campaign for Green Irish Tweed, to honour their couture heritage and to pay homage to Charles' time there.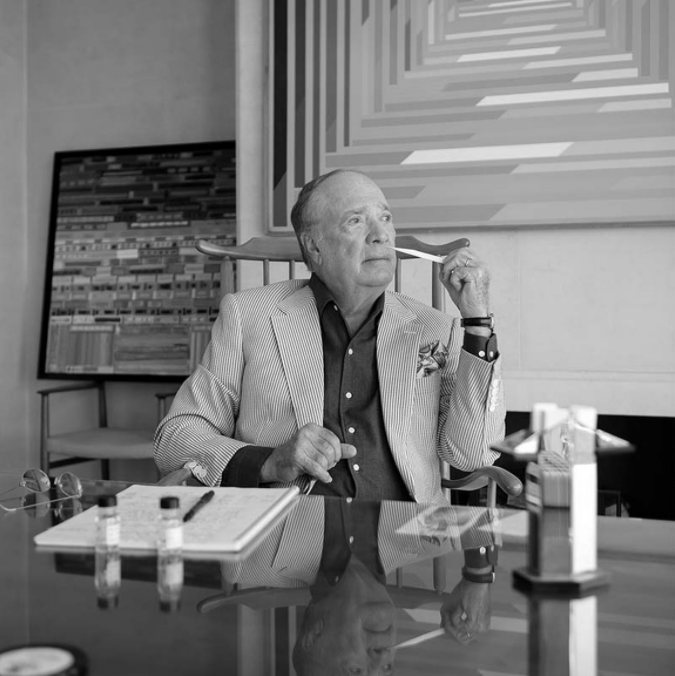 Charles would also go on to become a founding member of the British Fashion Institute and, as photographed in the V&A book The Golden Age of Couture, you will see Charles seated alongside the other founding members. He finally joined the family business in 1935 after working as a floor walker at Bergdorf Goodman. While Charles was running the business in Paris, his brother embarked upon a journey across the seas around the Far East and The House of Creed are delighted to tell this tale in the next edition of their magazine. Here, James explored Japan which would have been an extraordinary expedition for the young Man.
Whilst James was in Japan, Henry and Charles were at the forefront of the Couture world, with it being written in a 1935 article from Luggage and Goods that Charles Creed of Henry Creed and Co showing their Spring Collection of sports and evening wear at the Gotham Hotel. This was radicalising the way the buyers saw the Paris Collections as they often found them too late for their schedules. The year 1939 saw record sales in the US and the New York Times reported that only Creed and Lanvin remained open despite the war and under Charles' watchful gaze.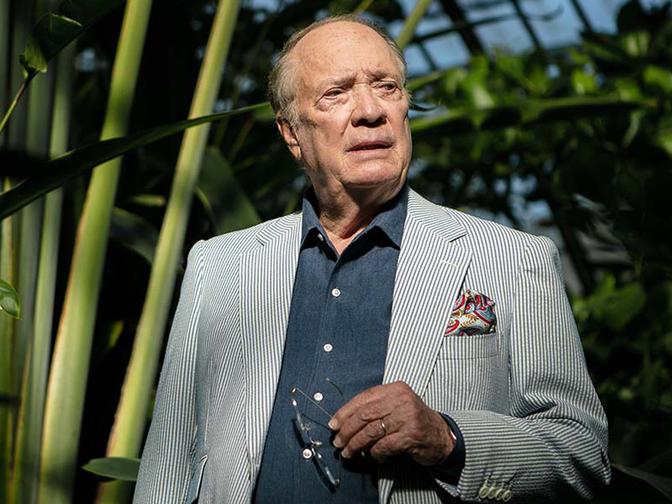 When Henry senior died in 1949, James and a young Olivier Creed continued The House of Creed legacy 'From Father to Son' which you can see on many of our Boutiques to this day. Olivier, who created the blockbuster fragrance Aventus is credited for transforming the business from 1000 bottles to what it is today. In book one, Olivier muses 'My grandmother helped me a lot and even gave me a mould to make the bottles, and my father told me if my passion was for fragrances, then I should go for it'.
Today Olivier accompanied by his son Erwin create artisanal fragrances in our factory in Fontainebleau. To read the full history of the House of Creed, visit one of our Boutiques across the world where our Fragrance experts will assist you and offer you a copy of the Creed Magazine.