The Luxury Guide to Valentine's Day Gifting
Celebrate and indulge the one you love this year, with a thoughtful and considered gift from The House of Creed. An exquisite, luxurious fragrance makes for a particularly intimate and personal gift – the perfect way to show them how special they are to you. Read on to discover our recommendations for luxury gifts for your beloved husband, wife or partner – but do not be deterred if you are single, as we wholeheartedly recommend a spot of self-gifting at this time of year.
Gifts For Him
Irresistible Valentine's Day
fragrance gifts
for your husband, boyfriend or partner.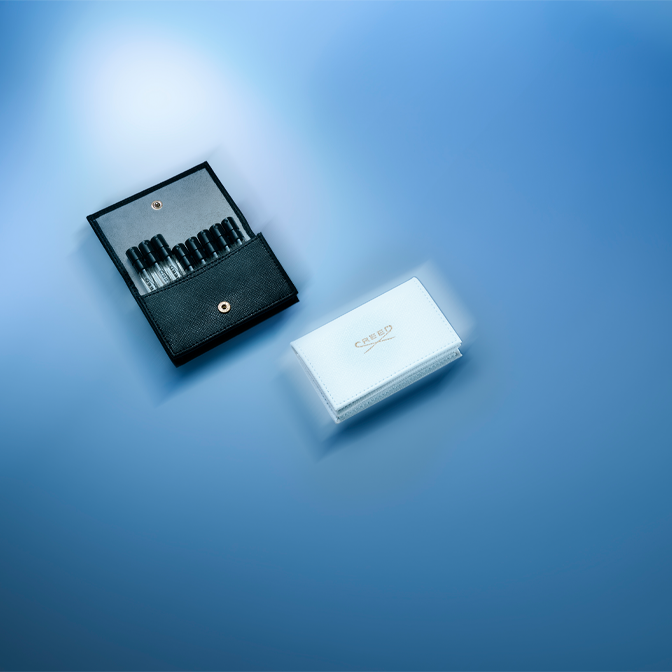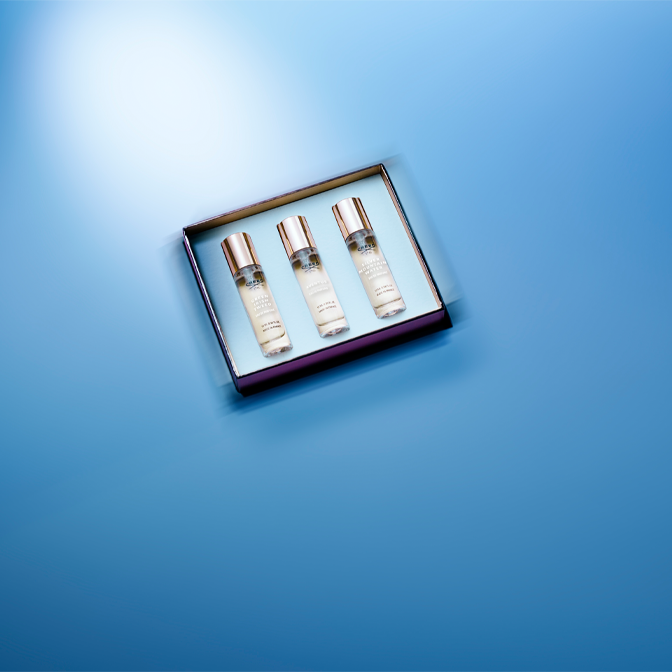 A Cult Classic Fragrance
The House of Creed boasts a diverse collection of iconic fragrances to treat the man in your life this Valentine's Day. Celebrating both the strength and sensuality of the modern man, Aventus is an audacious yet sophisticated choice, sure to leave both of you utterly charmed. For something lighter, but every bit as alluring, Aventus Cologne is the perfect gift for a daring, urban-spirited man, whilst the bold freshness and aromatic vitality of Viking Cologne is ideal for the modern explorer with a hunger for adventure. If your loved one is more of a charming gentleman, with a sophisticated air and enviable style, Green Irish Tweed will perfectly capture his essence with its wild, fresh refinement. For the man who spreads joie de vivre wherever he goes, a breath of fresh air with his determinedly optimistic outlook, there's no fragrance more apt than Silver Mountain Water, with its fresh, invigorating notes tempered by a warm, comforting dimension.

These classic, coveted fragrances are now available with an exquisite new accessory – a luxurious navy leather perfume sleeve to protect his new fragrance from the rigours of daily life. Embossed with a regal pattern designed by master perfumier Olivier Creed, this opulent sleeve available to house a 100ml or 50ml fragrance is a beautiful addition to a thoughtful Valentine's Day gift. Exclusive to our online boutique, you can now monogram the sleeve with up to three initials, beautifully finished with a luxurious gold foil detail for the ultimate personal touch.
Scented Discoveries
A luxury fragrance Gift Set from The House of Creed is an irresistible way to spoil him on Valentine's Day. Introduce him to cult classics from The House of Creed with a variety of fragrance discovery sets including our newest discovery sets in line with our leather explorer collection. Created for an exceptional olfactory experience, these discovery sets, available in two formats, feature the fragrance house's best-selling scents including Aventus, Silver Mountain Water and Green Irish Tweed. Our collection also extends to a variety of discovery sets including our Men's Discovery Set featuring three interchangeable 10ml vials of iconic Creed men's fragrances plus a 10ml travel-friendly atomiser, our Aventus 10ml Atomiser Kits and more.
Travel Companions
For the one who is always on the move, our collection of luxury
travel accessories
including
leather sample wallets
, fragrance sleeves and atomisers makes the perfect gift this Valentine's Day. Featuring 8 x 1.7ml vials of our most coveted men's fragrances; Aventus, Aventus Cologne, Silver Mountain Water , Green Irish Tweed, Millésime Impérial, Himalaya, Original Vétiver and Viking Cologne, and encased in Saffiano leather, our sleek black leather wallet is perfect keeping business or credit cards safe whilst being a cherished luxury accessory that you can keep forever.
Even more so, for the avid Creed fan and frequent traveller, our leather sleeves have been designed to house and protect their favourite scent whilst always on the move. Available to safely keep our classic 50ml and 100ml fragrance bottles, these hand-crafted perfume sleeves protect the most precious Creed possessions whilst on-the-go or are there to keep as a beautiful objet d'art for your fragrance wardrobe. Plus, our refillable atomisers will complete the travel essentials allowing them to spritz their favourite scent whenever they desire.
Shop Accessories
Gifts For Her
Enchanting Valentine's Day
fragrance gifts
for your wife, girlfriend or partner.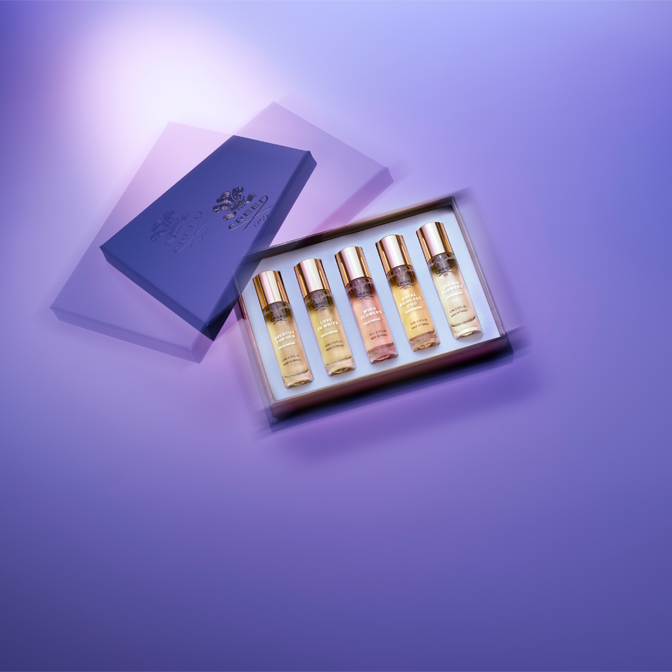 Timeless Fragrance Favourites
Guaranteed to surprise and delight her this Valentine's Day, a classic Creed perfume makes a wonderfully elegant, indulgent gift. Make a wholeheartedly romantic declaration of your affections with
Love in White
– a Valentine's bouquet in a bottle, showcasing some of the world's finest floral ingredients, interwoven with an alluring freshness. While Valentine's Day takes place in winter, the first heralds of spring are on the horizon, which makes
Spring Flower
, with its flirtatious, enchantingly feminine and optimistically spirited notes, a poignant and thoughtful fragrance to gift at this time of year. Inspired by the strength and grace of modern femininity,
Wind Flowers
is a beautiful, sparkling floral fragrance with magical undertones, reminiscent of light woody nougat. Designed in a bottle to evoke the confidence and femininity of the modern woman, this fragrance is the perfect gift for the woman in your life.
Shop All Women's Fragrances