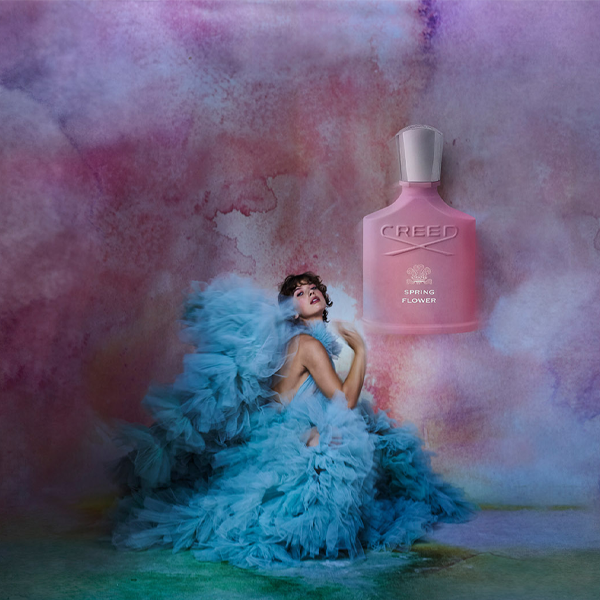 Spring Flower :
Enter The Realm
Of The Goddess
The House of Creed welcomes the dawn of spring with the thoughtful reimagining of
Spring Flower
, our unapologetic celebration of bold and playful femininity. Our inspiration draws from the ancient legend of Flora, goddess of flowers, who reawakens the world after the dark days of winter with a kaleidoscope of colour and exhilarating scents.
The Story Of Spring Flower
Spring Flower transports us into her fantastical realm, an enchanted garden filled with vibrant hues and radiant blossoms, infused with confidence and the spirit of the eternal feminine. Flora, the goddess of flowers and herald of Spring reinvigorates the world with her beauty and invites us to celebrate the birth of spring, a time of romance and renewal. This timeless classic from the House of Creed takes you on a sensual journey through the quintessential English countryside on a perfect spring day. Ripe fruit, fresh flowers and voluptuous musk are married in this elegant expression of the intoxicating scent of spring in full bloom.
Shop Now
"Inspired by the optimism and magic of spring, when flowers bloom and colour radiates from the Earth, Spring Flower is a fragrant celebration of bold, confident and playful femininity."
- The House Of Creed -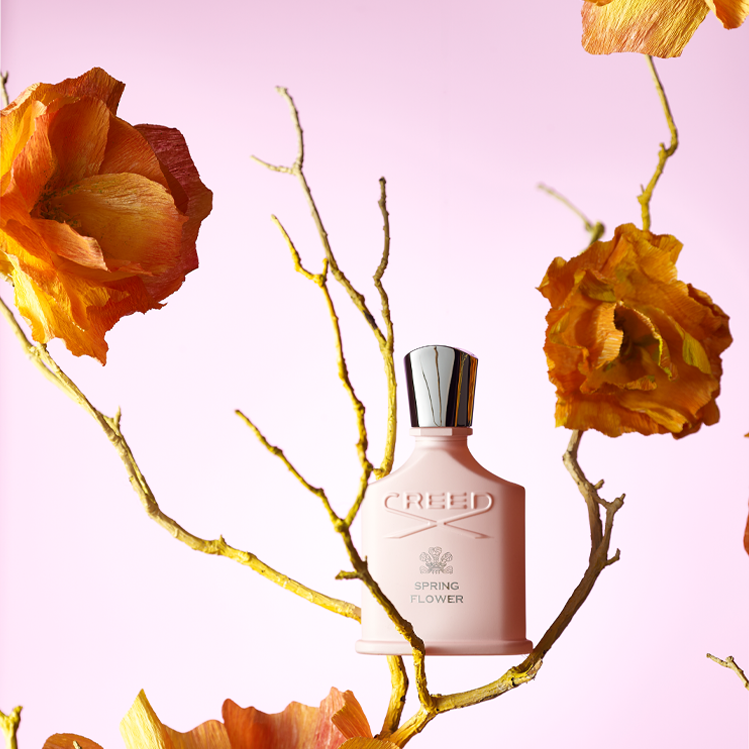 Uncover The Fragrance
Spring Flower opens with the succulence of crisp apples and fresh peaches with the softness of apricots and melons in a delicious evocation of the bounty that spring unveils. Soon, the air fills with wafts of delicate florals such as jasmine and rose that conjure the exquisite beauty of a country garden at the height of spring. Yet it feels grounded, cradled by warm musk and exotic ambergris in a sensual embrace. Clad in Creed's signature bottle, suffused in a soft sophisticated pink and crowned with a luxurious Zamac cap, Spring Flower is the embodiment of bold and playful femininity, and a treasured signature from The House of Creed.
Shop Now
Credits
Photographer - Jason Hetherington | Creative Director - Victoria Gaiger | Production Designer - Daryl McGregor at Lalaland Artists | Set Designer - Rhea Thierstein | Model Makers and Designers - Grace Overington, Zoe Perrin and Thomas Beardwell | Producer - Rosie Hart at The Associates | Model - Gigi Ringel at Select Model Management | Fashion Stylist - Rachel Bakewell at The Associates | Hair Stylist - James Rowe at Bryant Artists | Make-up Artist - Gina Kane at Caren | Manicurist - Michelle Class at LMC Worldwide | Moving Image - Giles Harvey at The Associates | Moving Image Editor/Colourist - Peta Ridley at Ponderosa Post | Dress by Millia London