Ingredient Spotlight: Citrus Fragrances
For the perfumer, inspiration is everywhere, but none can resist the draw of sun-drenched citrus groves - where lemon, mandarin, bergamot, bitter orange and more grow in abundance. Languorously wandering through the gently rustling trees, a slow breeze carrying the enchanting scent of citrus blossom, the senses are set alight. Then later, when vibrant fruit nestles among the lush green leaves, fresh and plump - the citrus grove revitalises, energises and enlivens.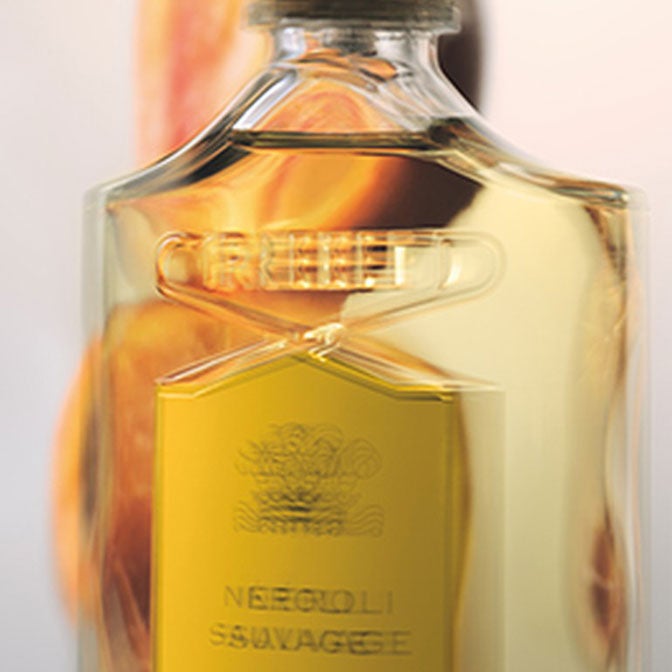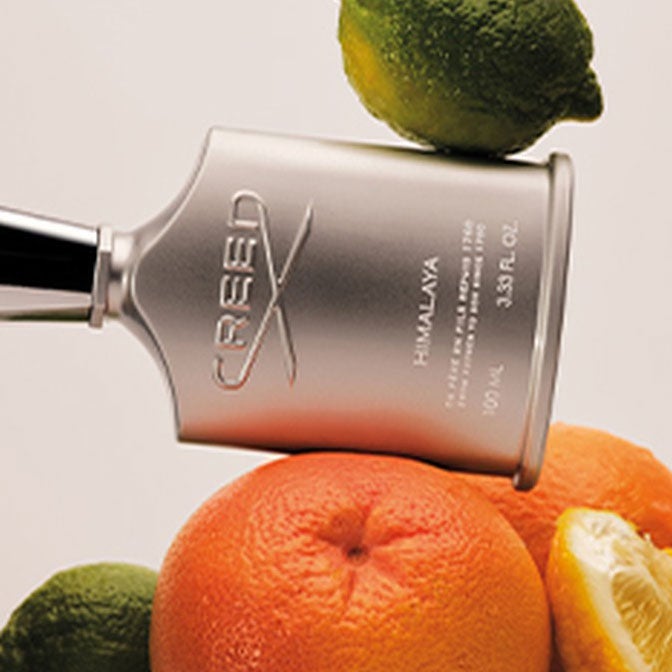 Bringing this invigorating feeling back into the fragrance laboratory, perfumers throughout history have used fragrant oils extracted from the citrus blossom and fruits to create uplifting, joyful scents, imbued with a sense of optimism and freshness. Each member of the citrus family brings with it unique sensorial qualities, such as the headiness of bergamot, the aromatic sweetness of grapefruit, the sensuality of neroli, the playful juiciness of mandarin or the fresh zing of lemon.

Citrus Caractéristiques In Fragrance
Light and bright, citrus scents create an instant burst of invigorating freshness, the perfect notes to awaken the senses and refresh the mind. These opening notes instantly capture the attention, before making way for the heart and base notes, unveiling the full spirit of the fragrance. Depending on the fragrance, the heart and base notes may perpetuate the freshness of the citrusy opening, or reveal something entirely new – such as floral opulence, bold woodiness or spicy intrigue. This is a testament to the extraordinary flexibility of citrus.Citrus scents are renowned for their aromatherapeutic power – cheerful orange, mandarin and bergamot are often said to uplift the mind, promoting a good mood and a sunny outlook. Grapefruit is thought to promote mental acuity, and along with lemon, helps to alleviate feelings of fatigue. Neroli, extracted from the blossom rather than the fruit, has an altogether different effect, its rich fragrance it is often used to promote feelings of calmness and relaxation. This power is expertly harnessed by the perfumer, who understands precisely how to use these captivatingly scented extracts to create fragrances that enchant, uplift and invigorate.
Explore Our Citrus Perfumes
It is no wonder that citrus notes play an important role in many of the world's most extraordinary perfumes, and when it comes to the House of Creed's fragrance collection, there is certainly no exception. Here, we reveal the Creed fragrances for him and for her that pay a passionate homage to citrus, elevating the fresh and bright nature of these sunny ingredients into complex, full bodied perfumes that enliven and invigorate, spritz after spritz.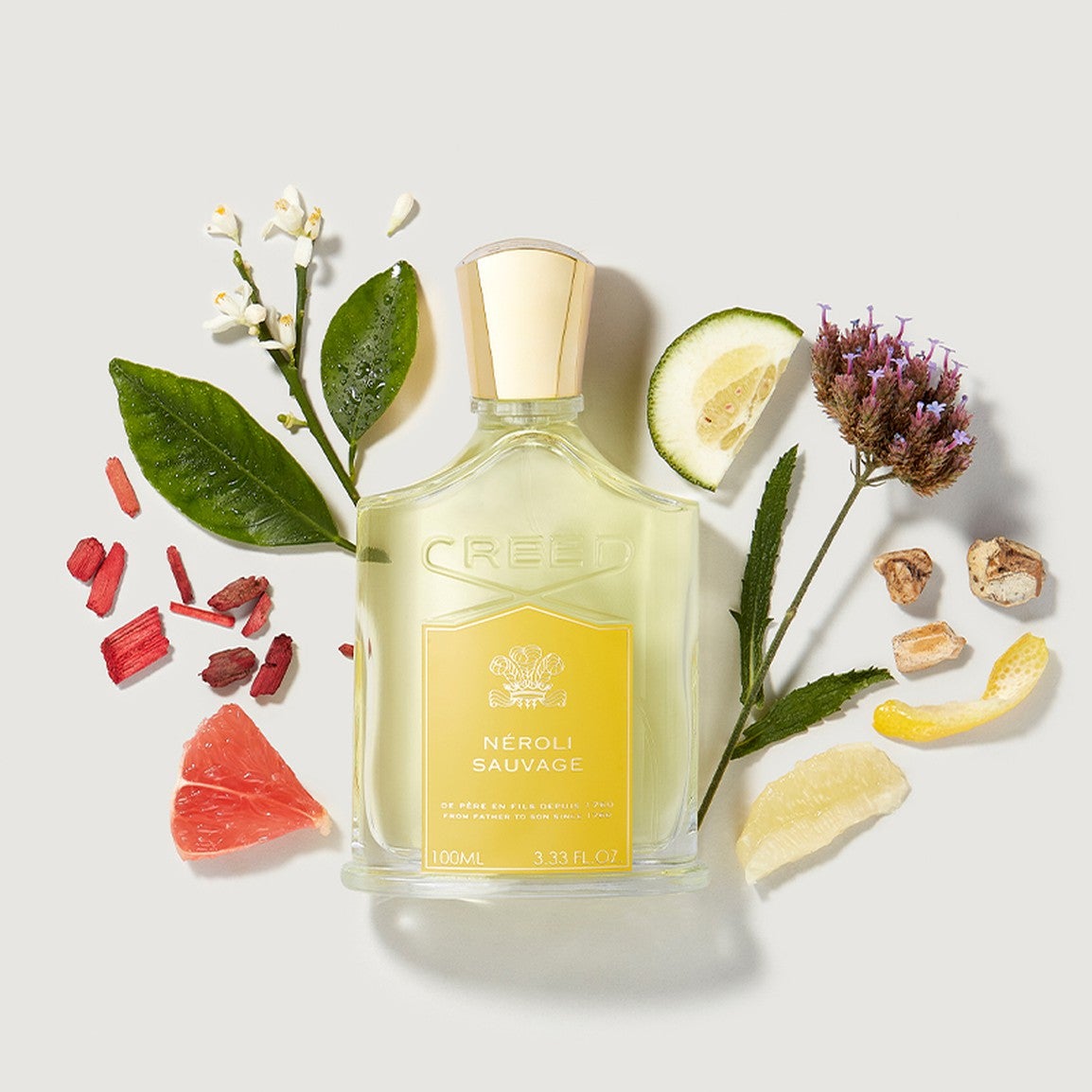 Neroli Sauvage

Effortlessly charming, this vibrant, freshly floral perfume for men and women is inspired by the legendary summer garden parties of the 17th century Duchess of Nerola. Imbuing the wearer with a confident elegance, the citrus notes of bergamot, sweet orange, grapefruit and lemon dance around the classic floral scents of neroli, petit grain bigarade, lavender and verbena in a symphony of summertime, redolent of sundown in an exquisite Italian garden. The woody, tenacious base of vetiver, oakmoss, musk and cedarwood conjures the sense of the garden after dark – as the earth cools and plants settle from their day in the sun.
Shop Now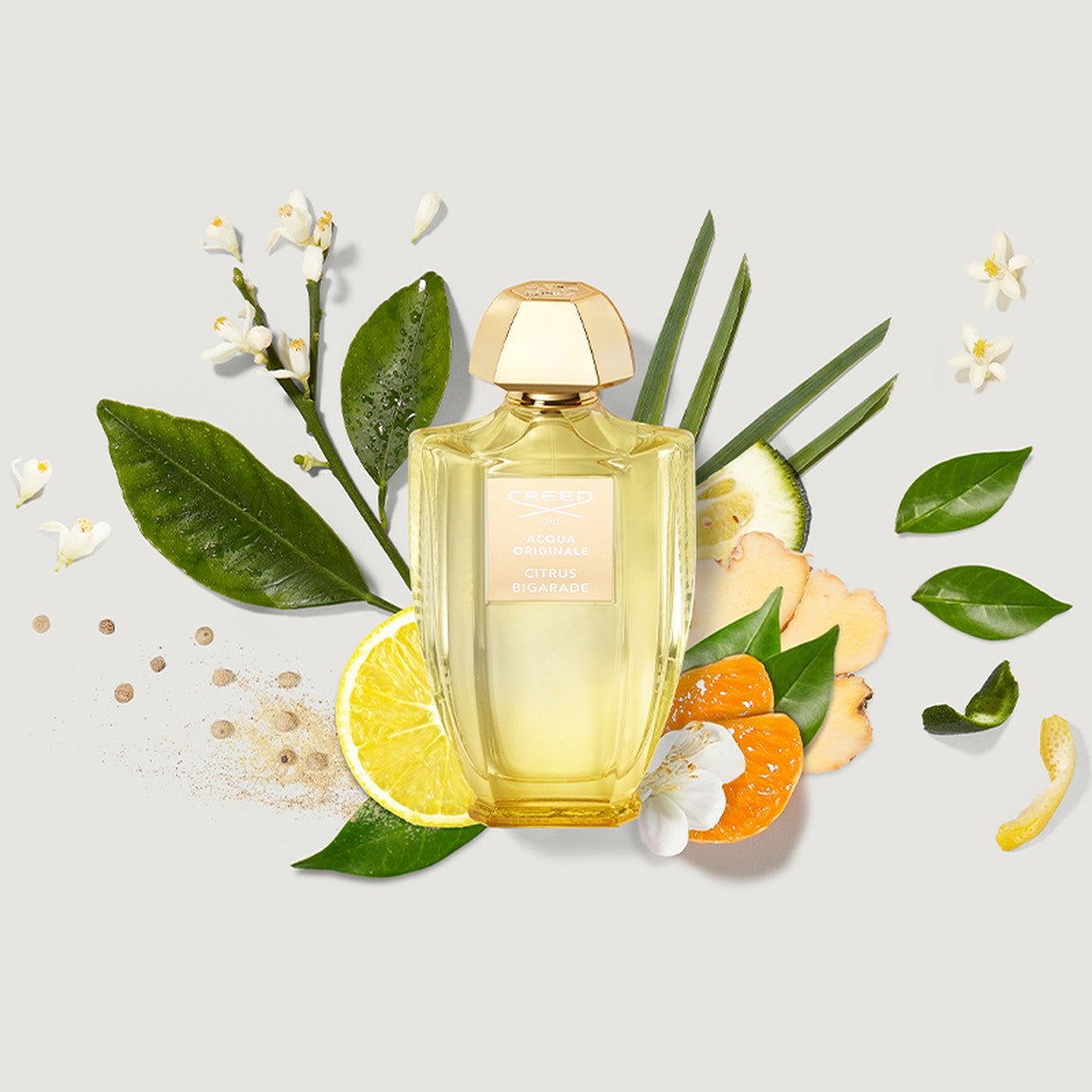 Citrus Bigarade

This luminous, clean Creed fragrance from the Acqua Originale collection encapsulates the unsurpassed freshness of a Mediterranean harbourside, where the cool sea breeze meets the scorching heat of the sun on a calm summer's day. Zesty lemon and juicy mandarin layer with enticingly warm white pepper and cool peppermint to create an ebullient, delicately fizzy scent that instantly awakens the senses. Together with a base of uplifting vetiver and ginger, Citrus Bigarade is perfect for welcoming a sense of summertime into your day - for a bright, happy lift with every spritz.
Shop Now
Millésime Impérial

Refined, stylish and timelessly elegant, this sumptuous perfume pays homage to Creed's royal history. Sparkling notes of bergamot, blackcurrant and violet leaf create a light, fresh opening that layers richly over a fresh marine heart and a warm, sophisticated base of cedarwood, musk and sandalwood. A romantic scent, ideal for evening wear, the crisp citrus and softly floral notes create an alluring aura of opulence and luxury.
Shop Now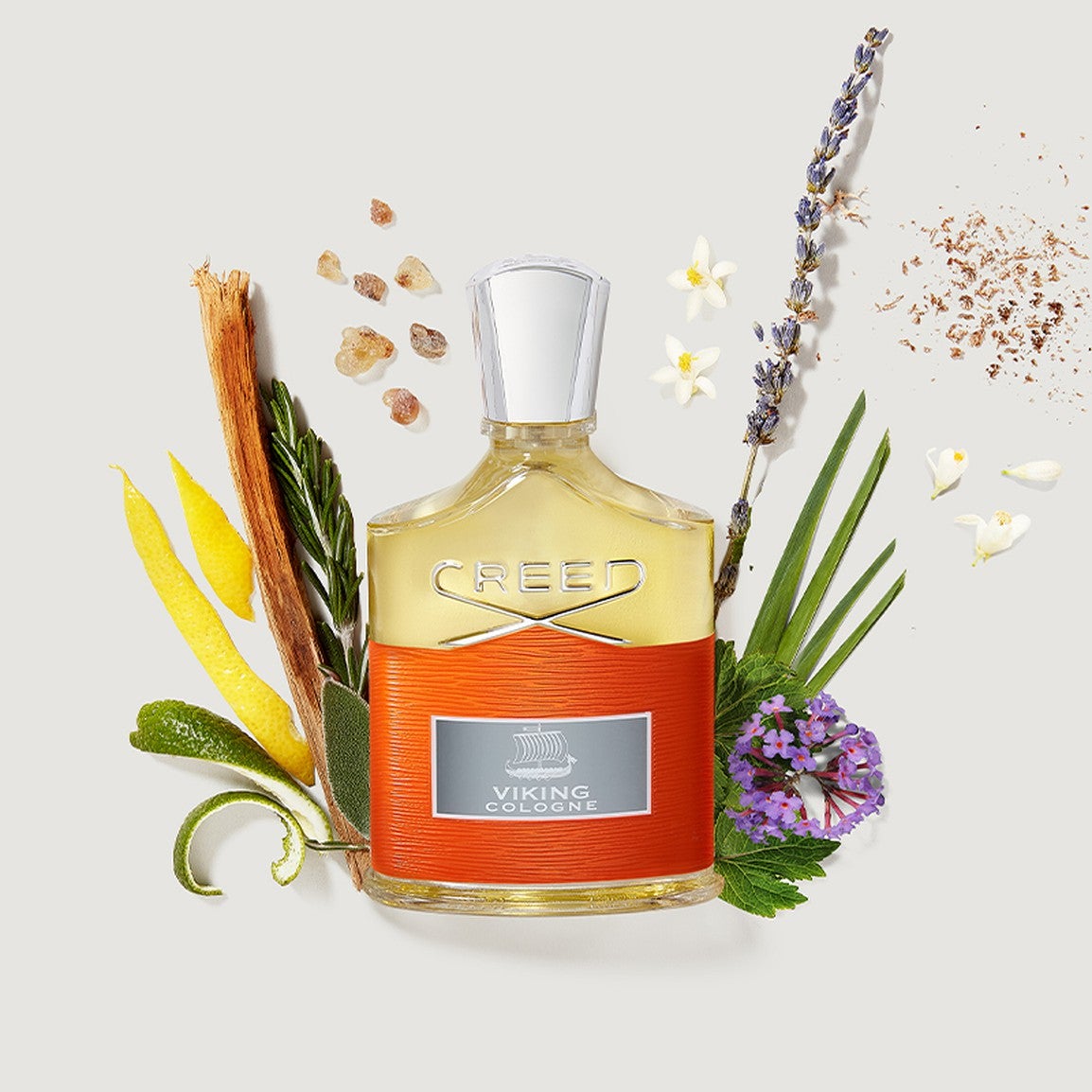 Viking Cologne

The latest addition to the House of Creed, this bold, fresh fragrance celebrates the spirit of the modern explorer. Uplifting notes of zingy bergamot, lemon and mandarin burst forth, with subtly spiced pink pepper to inspire a sense of adventure. Creating an aromatic fougère, these citrus notes combine intoxicatingly with notes of geranium, lavender, rosemary and sage, warmed by nutmeg. A daring fragrance for men and women, Viking Cologne is a celebration of free-spirited charm.
Shop Now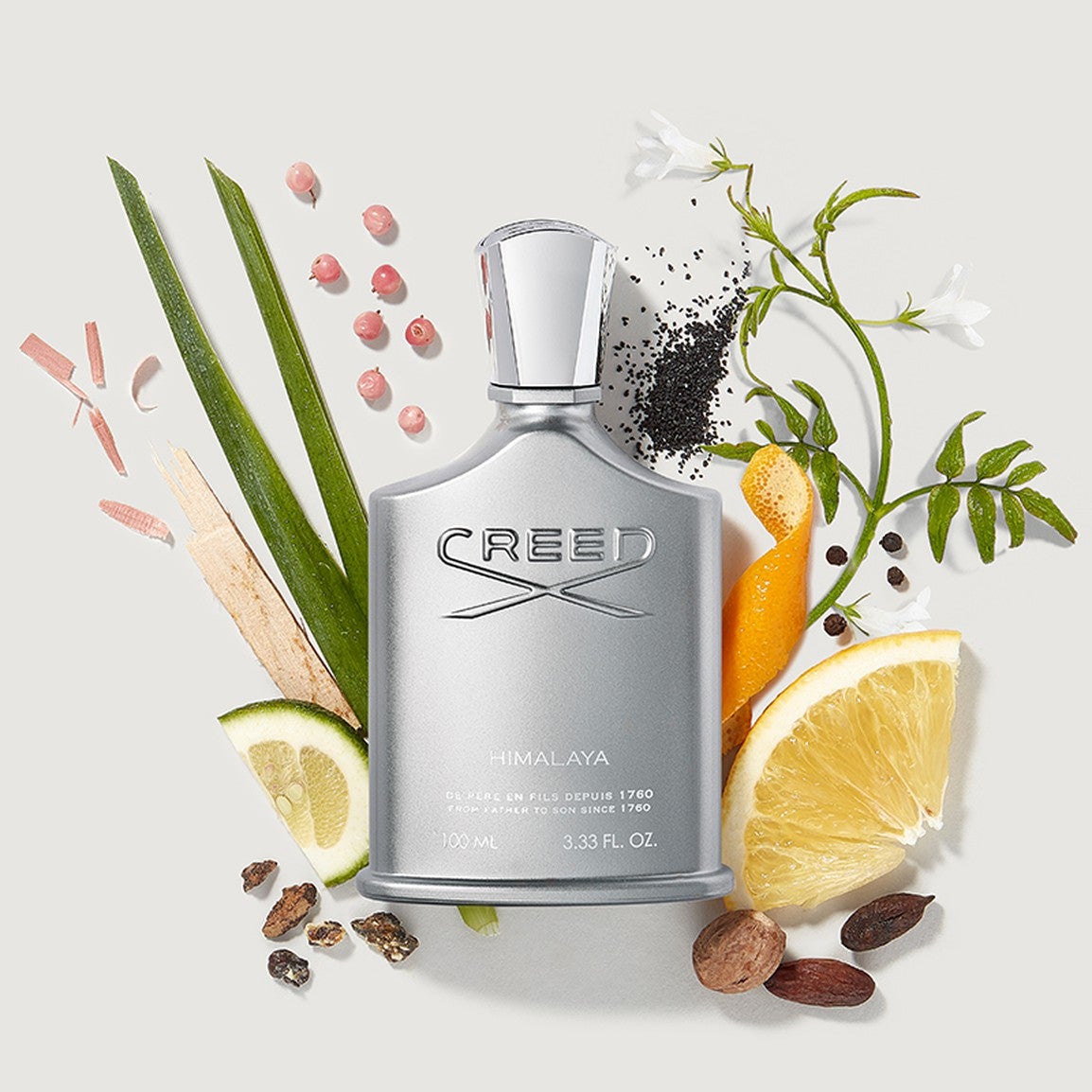 Himalaya

Inspired by the magnificently rugged landscapes of the Himalayan mountain range, this fragrance for men provides an adventurous and masculine twist on classic citrus fragrances. A refreshingly clean citrus opening of bergamot, lemon and mandarin conjures pristine snow-capped mountains and glistening glaciers. Spicy, masculine heart notes of gunpowder, juniper berries, nutmeg, pepper, lavender and jasmine exhilarate the senses, perfectly balanced by the woody base of vetiver, sandalwood and cedarwood. Irresistibly alluring, this Creed perfume is an innovative blend of ingredients that explores every corner of the earth.
Shop Now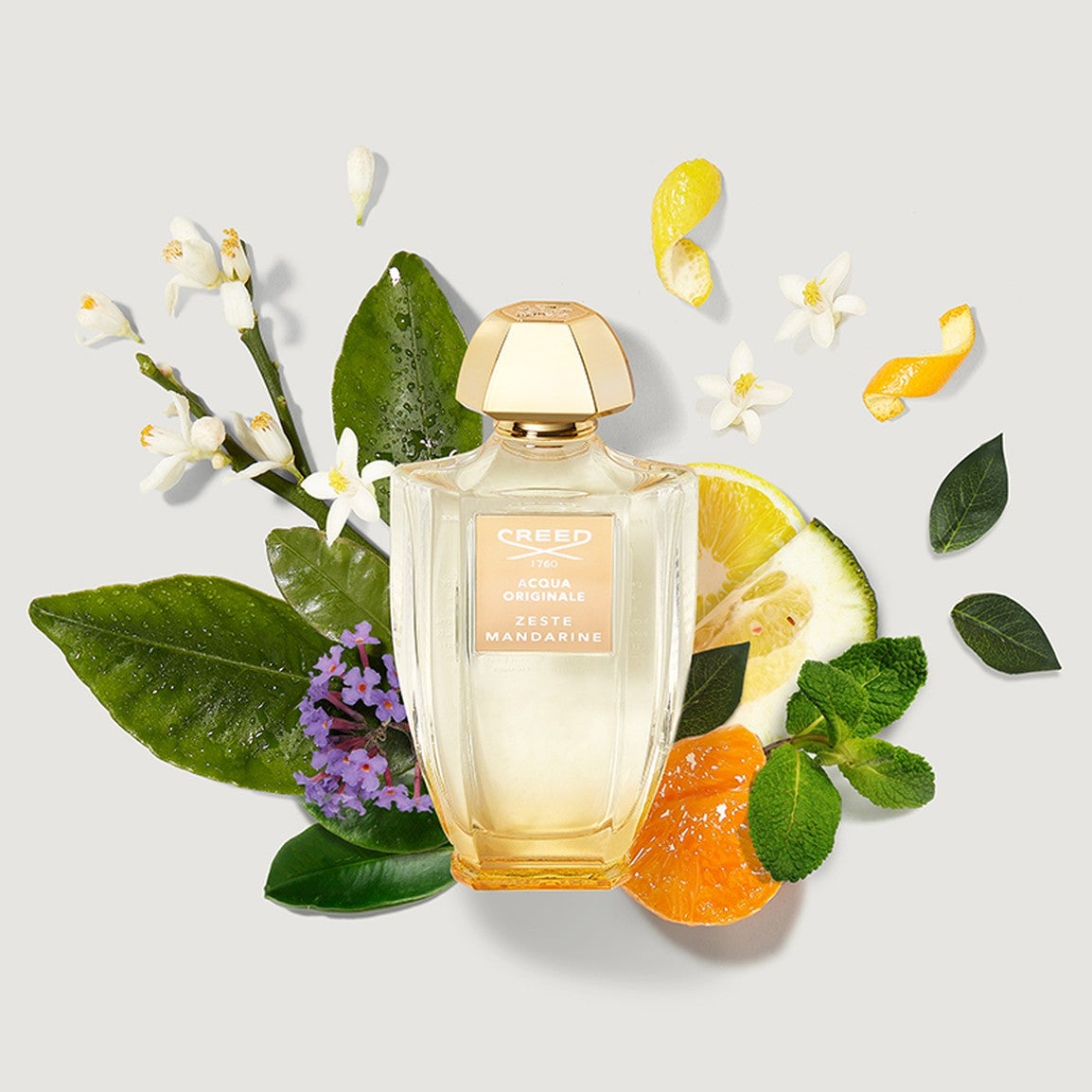 Zeste Mandarine

Intensely refreshing and brilliantly vibrant, this Creed fragrance for men and women is a love letter to Sicilian citrus. A fragrance that captivates hearts and minds, with zingy notes of lemon, orange and petit grain, resting on a delicate floral base of patchouli and romantic orange blossom. Crisp and uplifting, this citrus floral perfume, from the Acqua Originale collection, evokes the feeling of warm sunshine dancing across your skin – euphoric, revitalising and utterly joyful.
Shop Now