REFRESH YOUR FRAGRANCE WARDROBE WITH THESE SPRINGTIME FRAGRANCES
With the clocks springing forward and the arrival of longer, sunshine-filled days, the new Spring season presents the perfect occasion to give your fragrance wardrobe that refresh. Just like a spring clean of your home and the updating of your wardrobe from thicker winter knitwear to lighter fabrics, taking the time to switch up your fragrance will prove just as therapeutic.

Our resident fragrance expert, Eva Carlo, explains that you should "try applying the same rules to your perfume as you do with your clothing wardrobe. Think about complementing fabrics and colours or look at matching your fragrance to the way you feel in that exact moment". As the weather changes, you may find yourself craving lighter, fresher and perhaps more floral perfumes that better represent your mood and fashion than that of your heavier scents that carried you through the winter. We've selected uplifting fragrances for him & her, perfect for leading you into Spring with ease. Which will be your next Springtime scent?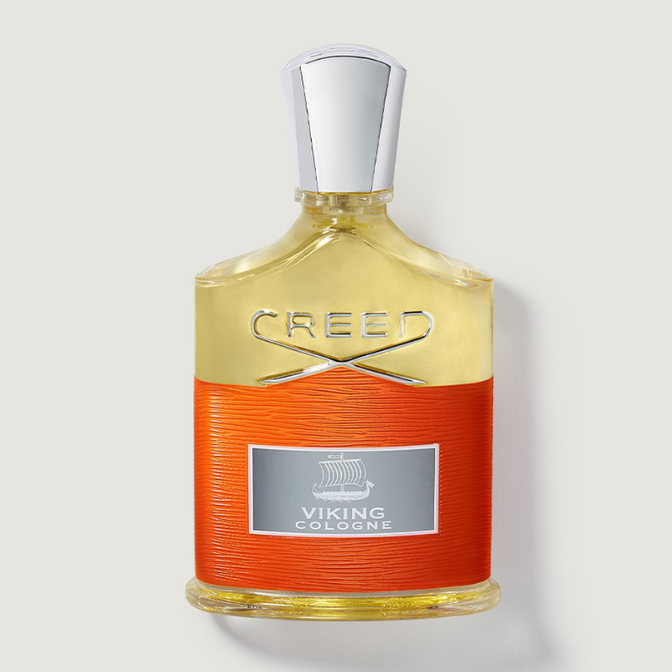 VIKING COLOGNE

An invigorating burst of freshness at the first light of Spring, Viking Cologne exudes from mountain terrain yet to be explored. Vertiginous waterfalls cascade from the clouds, exuberant and full of life. Evergreen forests, rolling hills and crystal-clear lakes, awash with sanguine opportunities, lie waiting as your boundless journey begins. A concerto of the rarest elements, combined with a masterful alchemy of zesty bergamot, fresh vetiver leaves and dry sandalwood, this aromatic fougère combines the headiness of an eau de parfum with the energising freshness of a cologne.


Shop Now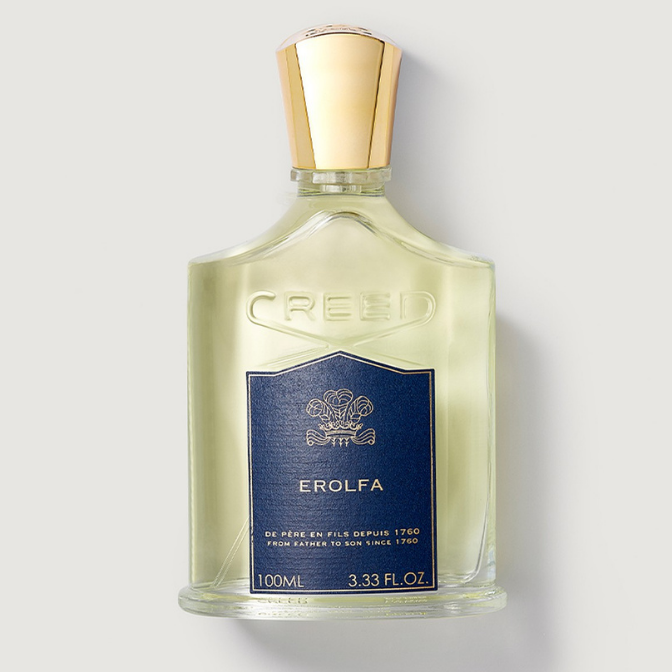 EROLFA

Reminiscent of a sailing trip around the Mediterranean, Erolfa captures the sparking seas, salty air and citrus-scented breeze in this herbal spicy signature. Inspired by Olivier's family travels around the Mediterranean ocean, this fragrance is a fresh, crisp and versatile signature scent, that will carry you effortlessly through from morning to evening. Bergamot, mandarin, ginger and basil intrigue the senses, giving way to a burst of herbal freshness conjured up by a blend of lavender, coriander, watermelon, cucumber and jasmine. Sandalwood, cedarwood and musk form a lasting and sophisticated base of this uplifting and aromatic fragrance.


Shop Now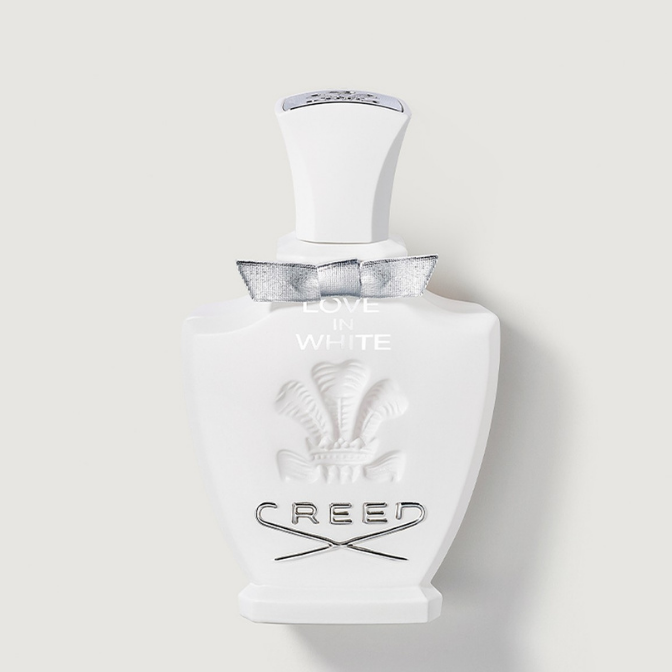 LOVE IN WHITE

Inspired by a drive through the blossoming tree lined streets of Provence, South of France, on a glorious Spring day, Love in White is reminiscent of a fresh Spring breeze and an elegant bouquet of the first blooms of the season. A pure declaration of love, this sophisticated and slightly powdery women's perfume combines some of the finest floral ingredients the world has to offer, including iris, rose, daffodils and magnolia. Together with a sensual and opulent blend of vanilla, ambergris and sandalwood, this iconic ladies' perfume provides the perfect balance of warmth and crispness that lends itself so well to this season.


Shop Now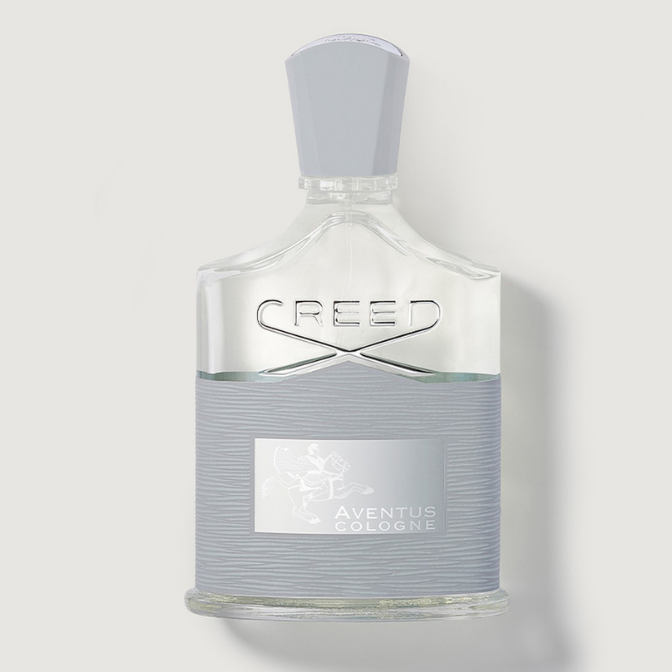 AVENTUS COLOGNE

Inspired by an uplifting cologne and designed to complement the iconic men's fragrance, Aventus, Aventus Cologne is a fresh, modern fragrance that will perfectly transport you into Spring thanks to its blend of crisp citrus', vetiver and warming pink peppercorn. Perfect for the daring, urban-spirited man, this Eau de Parfum revitalises the wearer with an alluring fresh vigour. The rich and leathery base of styrax, musk and tonka provides a layer of warmth for the wearer. Take a chance on this contemporary, expressive and youthful scent and introduce it into your everyday fragrance wardrobe this Spring.


Shop Now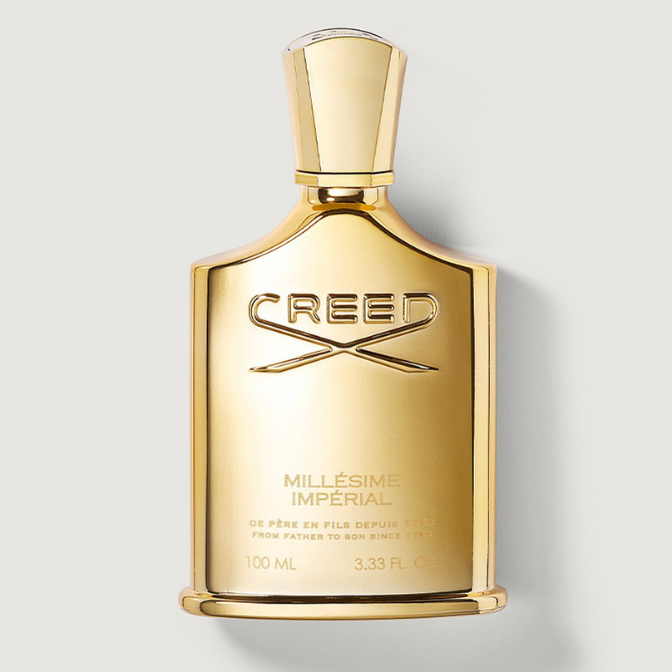 MILLÉSIME IMPERIAL

Brimming with light, citrus notes of bergamot, mandarin and lemon, Millésime Imperial is a clean, crisp and aquatic fragrance with a fresh & elegant marine accord. Encased in a striking gold bottle, that'll add an instant lift to your fragrance collection, this timeless and universal fragrance for men and women will be sure to conjure up the warm Springtime air for the wearer. Paying homage to Creed's royal and influential clientele, this fresh and stylish scent captures warm and sparkling notes richly layered with a sophisticated base.


Shop Now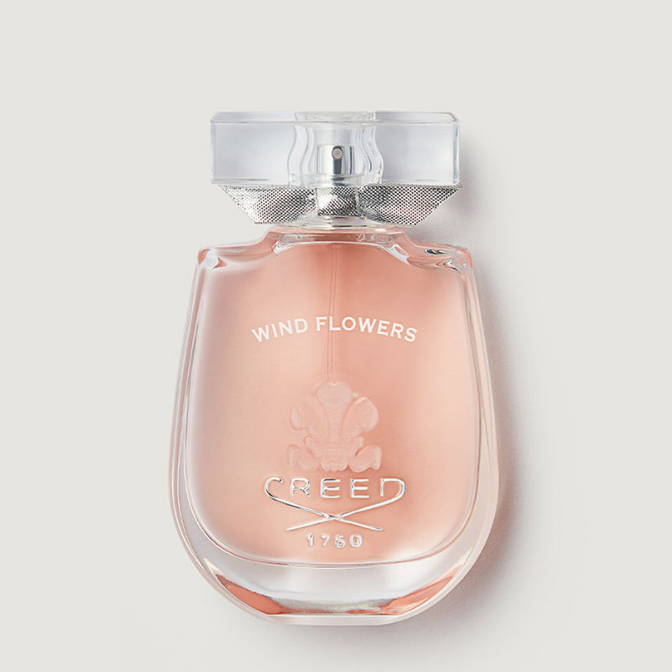 WIND FLOWERS

Floral and fresh, Wind Flowers - the latest fragrance from The House of Creed opens with sweet jasmine, wrapped around the zesty scent of Tunisian orange blossom and softened by a fresh and a fruity peach note, a powerful heart of delicate jasmine flower, tuberose petals and a soft rose extract add depth and texture to this fragrance while a warm flurry of sandalwood is twisted around a haze of iris and musk. A vibrant note of orange blossom and creamy praline offsets this dusky floral scent; bringing to life this luminous fragrance for her. Sophisticated, playful and overtly feminine, this classic women's perfume is the perfect way to brighten up your Spring fragrance wardrobe.


Shop Now