Musk Perfumes From The House Of Creed
One of artisan perfumery's most precious ingredients, musk forms the seductive base of many luxury fragrances and colognes – and is best known for its effortless allure.
Your Guide to Musk Perfumes
Beneath the sweet floral symphonies of jasmine and tuberose, and the earthy notes of sandalwood and patchouli, you'll often find one ingredient: musk. In the world of fragrance formulation, musk is a signature component well-loved by perfumers across the globe.

Originally sourced from the musk deer, the ingredient was used in perfumery as a fixative until the deer were protected as an endangered species in 1979. Perfumers today use exquisite synthetic and plant-based alternatives, such as extracts from the musk mallow plant. Musk is often used as a base note to balance a chorus of ingredients and fix other scents in place. It lays the foundation for other fragrance notes – like the fresh aroma of bergamot, or the spicy notes of Jamaican pepper – to linger on the skin for longer.

Read on for a luxurious tour of this signature ingredient, and discover a curated selection of musk perfumes from The House of Creed.

What Is Musk Scent?
Musk scent was originally sourced from the caudal glands of the male musk deer. The deer secrete the substance – usually a dark purple or brown colour, and extremely strong-smelling – during breeding season; the musk pod contains pheromones and other compounds designed to attract mates.
For use in perfumery, the substance was collected, dried into a powder, and soaked in ethanol before it was used as a fixative to prolong a scent on the skin. The musk deer is now a protected species – the Convention on the International Trade in Endangered Species of Wild Flora and Fauna (CITES) listed them as an endangered animal in 1979 – so animal musk has been replaced by vegan-friendly synthetic and natural alternatives in modern perfume craftsmanship.
Given its origins, it's perhaps no wonder that musk perfume is often synonymous with allure. At The House of Creed, you'll discover a collection of perfumes hand-crafted with the finest musk ingredients. In Millésime Impérial, indulge in the citrus notes of bergamot, fruity blackcurrant and violet leaves layered over a seductive base of musk, cedarwood and sandalwood. Elsewhere, in
Aventus For Her
, an intoxicating blend of crisp green apple and rose dries down to a sensual mix of musk and ambergris, whilst in the iconic male counterpart, Aventus, you'll find pink pepper, blackcurrant, pineapple and patchouli, layered over a rich base of birch, ambergris, oakmoss and musk.
What Are Synthetic Musks?
Synthetic musks are now one of the most commonly used replacements for the historic deer musk in perfumery, and are designed to replicate the appeal of the original substance without using material from animals.
Muscone, the organic compound that gives musk its distinctive odour, is an oily liquid that was used to help develop synthetic alternatives. These musks – commonly referred to as white musks – are created from a range of different synthetic compounds. Of all the formulations, those from the macrocyclic compound group are most commonly used in perfumery today: they are safer than nitro musks, and more biodegradable than musks from polycyclic compounds.
From astrone to exaltolide, perfumers craft fragrances with a range of the finest quality macrocyclic musks. Habanolide is a waxy and woody musk with a slight metallic base, while exaltolide strikes a sweeter, more floral note. For a powdery fragrance, look to white musks like muscenone and cosmone – reminiscent of the beautiful smell of fresh laundry.
With its undertones of sweet vanilla and spices, ethylene brassylate is often paired with woody musk perfumes. Ambrettolide is a fruity amber scent which replicates the slightly soapy aroma of ambrette seed oil (where it takes its name) from the musk mallow plant. Each is designed to blend seamlessly with other ingredients in the bottle – or to add a surprising base to top notes.
At The House of Creed, our fresh white musks are home to a bouquet of floral, crisp and green scents.
Pure White Cologne
is an elegant eau de parfum that conjures crisp white linen with notes of grapefruit, jasmine, watermelon and orris butter. Perfectly balancing these fresh and green notes is a finishing touch of white musk, blended with ambergris and cedarwood.
What Are Plant-Based Musks?
Like synthetic musks, plant-based musks are an alternative to the historic deer musk. The warm, amber scent extracted from a range of botanical roots and seeds – such as wild flowers, shrubs and even growing food – replicates the qualities of the animal substance in a more sustainable format.

The natural world is home to many sources of musk. Essential oils from angelica archangelica – commonly known as garden angelic, or wild celery – are often used in perfumery; the plant's seeds produce a fresh, musk-like aroma. Flourishing in the tropical climates of Asia, the abelmoschus moschatus (or the musk mallow plant) is also used in perfume formulation – in fact, its botanical name is Latin for 'musk'. The oil obtained from its seeds has a heavy, sweet scent.

In other parts of the world, mimulus moschatus, a species of monkeyflower otherwise known as the musk flower, grows in North America's mountains and woodlands. Its small yellow flowers produce a slightly musky scent. In Australia, another source of musk is the olearia argophylla, a shrub with silvery branchlets and small, yellow flowers.

Blended with an array of fragrances – imagine zesty citrus and energetic florals – these natural botanical musks pair perfectly, grounding each ingredient and allowing the scent to last on the skin, like a garden in full bloom.
What Does Musk Smell Like?
Musk is often described as an elusive ingredient in perfumery – not least because its scent is notoriously difficult to describe. As a raw ingredient, fresh and concentrated, deer musk has a sharp, unpleasant aroma and is frequently compared to the smell of ammonia (though this is diffused when mixed with ethanol). Synthetic musks and plant-sourced substances smell far more pleasant: think light, fresh, powdery and clean scents.

Given its animal origins and associated pheromone compounds, musk is usually described as 'the natural smell of your skin, but better'. A musk perfume adapts to the wearer, responding differently depending on the individual's skin type and evolving throughout the day. The result is a natural, completely unique – and effortlessly alluring – musky fragrance.

What Are Musk Oud Perfumes?
Oud is one of the most opulent ingredients in perfumery – and is often paired with musk. Taken from the Agarwood tree, oud is a dense, resinous and fragrant oil that forms when the tree protects itself against growing mould. The resin is then carefully extracted from the wood, and the essential oils are used in perfume craftsmanship.
Agarwood – grown in the dense forests of South-East Asia, India and Bangladesh – is an extremely expensive timber, and, like the musk deer, is now protected by the CITES. More agar trees are being grown across the globe, but only a limited number produce this resin – making oud one of the most expensive raw ingredients in the world.
Like musk, oud is also known for its seductive and alluring appeal. Though the exact scent differs depending on the tree the resin is extracted from, oud's scent is best known for its intensity: it is a distinctive aromatic blend of wood, smoke, leather, earth and spice.
Musk and oud make a heady pair: combined with musk, oud's rich scent lingers on the skin for longer, creating an enduring and seductive scent. Musk oud perfumes – like the iconic
Royal Oud
Eau de Parfum and the feminine counterpart,
Royal Princess Oud
Eau de Parfum, from The House of Creed – are an intoxicating infusion of wood and spice notes.
Synthetic Musk Perfumes And Colognes From The House Of Creed
At The House of Creed, our perfumers craft a lavish blend of musk fragrances and perfumes. You'll find the sharp tang of raspberries and cranberries balanced with a sensual base of musk, cedarwood and leather – while cotton-fresh jasmine and geranium is layered over the romantic mix of musk and narcissus. Whether you opt for an earthy musk or a clean base note, discover the exquisite musk fragrances from The House of Creed.

We use traditional techniques and hand-craft each fragrance with the finest ingredients from across the globe, giving each scent its signature depth. Explore our curated selection of musk perfumes for him and her.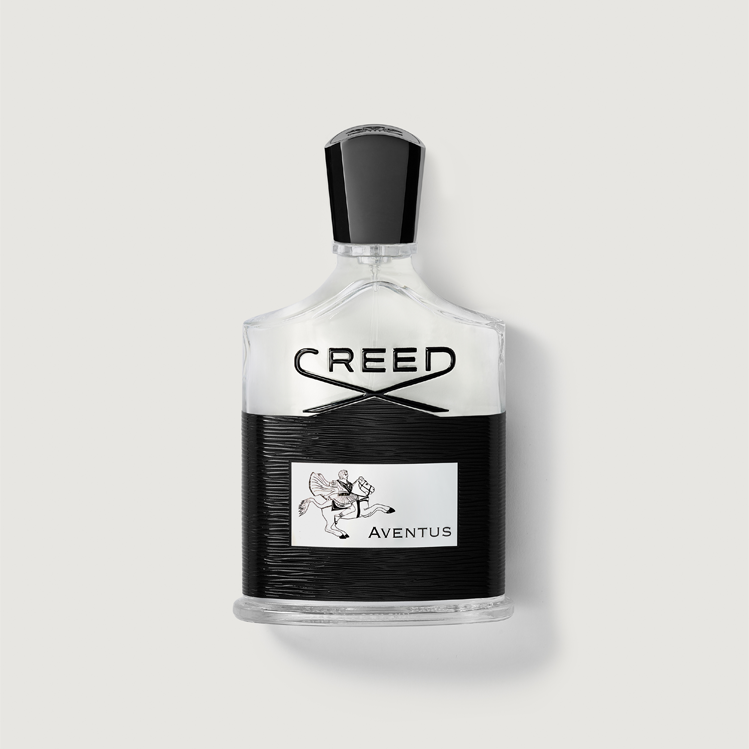 Aventus
The bestselling men's fragrance from The House of Creed, Aventus blends tangy notes of apple, blackcurrant, bergamot and pineapple with fresh notes of pink pepper, jasmine and patchouli to create a unique statement opening that exudes strength, power and success. This iconic perfume for men offers a sophisticated and contemporary twist using musk, blending it with The House of Creed's signature ambergris, oakmoss and cedarwood for a luxuriously rich and long-lasting finish.
Shop Now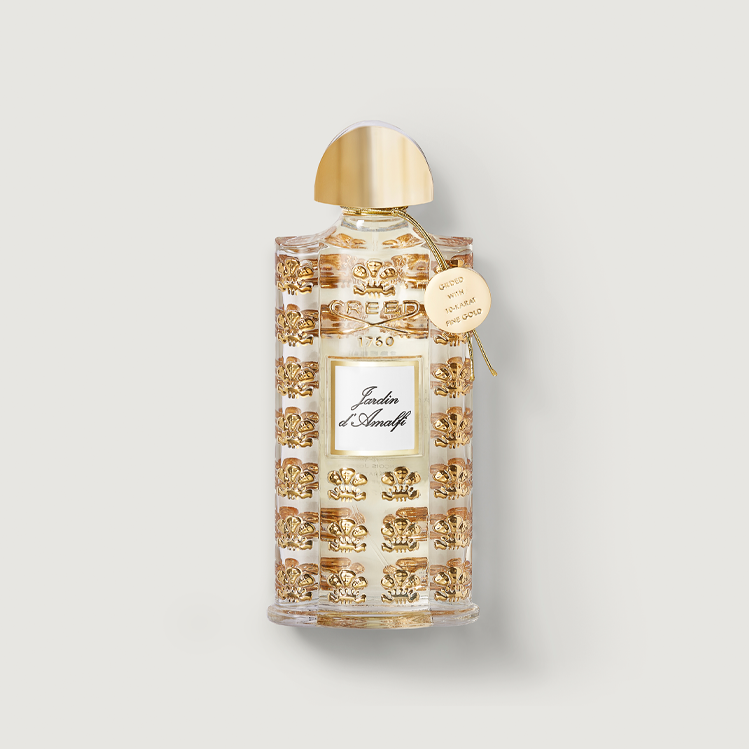 Jardin D'Amalfi
Fresh florals and zesty Amalfi lemons await. Opening with notes of tangerine, bergamot and pink pepper, this is a musk perfume inspired by the Italian coast. Discover lemon, Bulgarian rose, jasmine and apple – all pinned in place by a tranquil bed of crisp white musk, Haitian vetiver and cinnamon. For those who prefer musk with clean, fresh scents, Jardin D'Amalfi is a perfect option, capturing a spirit of intrigue and elegance. This is a fragrance that conjures a beautiful Italian summer.
Shop Now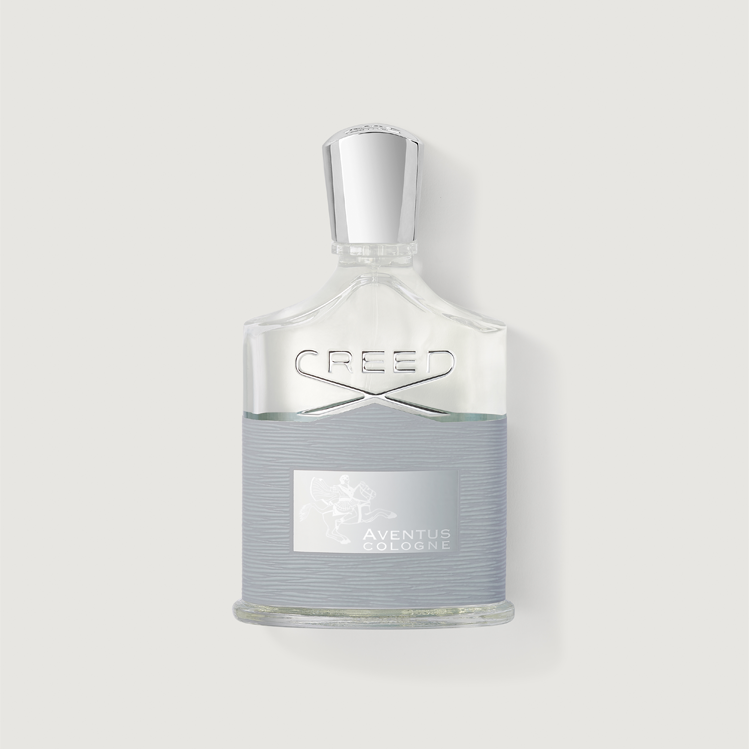 Aventus Cologne
Daring and revitalising, this musk-infused cologne is a universal signature scent from The House of Creed. A fresh burst of ginger, pink peppercorn and mandarin is layered over a base of musk, tonka, birch and styrax. Laying the foundation for the vibrant top notes, the musk is leathery and balsamic – a fragrance for those who prefer musk with woodier accents. Modern yet timeless, Aventus Cologne is a unique olfactive experience.
Shop Now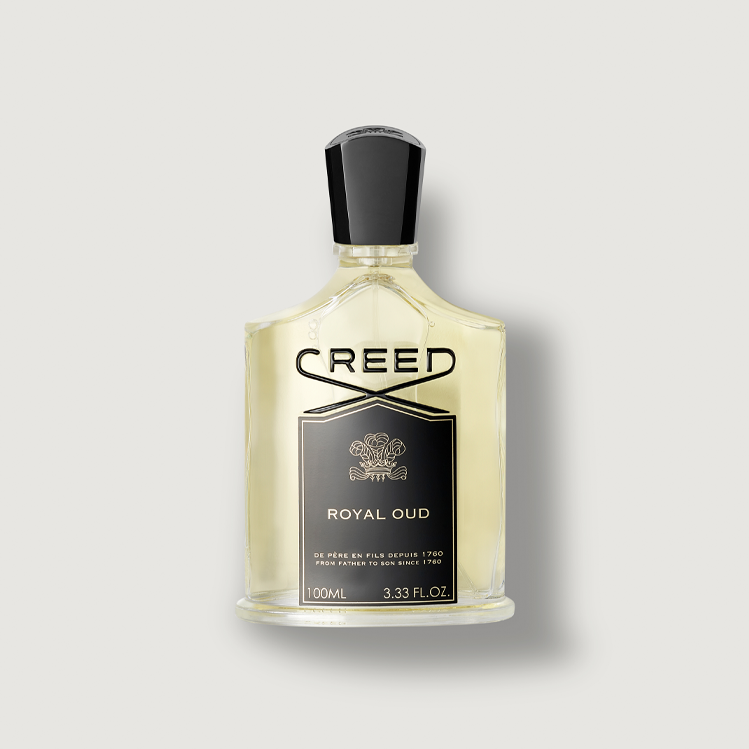 Royal Oud
Woody, heady, and statement-making: introducing the unmistakable Royal Oud. An intoxicating blend of musk, oud, frankincense and guaiac wood combine to form the base notes of this opulent eau de parfum – a rich concoction of spice and smoke. These notes are then wrapped in a layer of musky angelica seed, cedarwood, cardamom and clove and finished with zesty top notes of pink pepper, lime, galbanum and bergamot. Crafted for both men and women, Royal Oud from The House of Creed is a bold, sensual musk fragrance.
Shop Now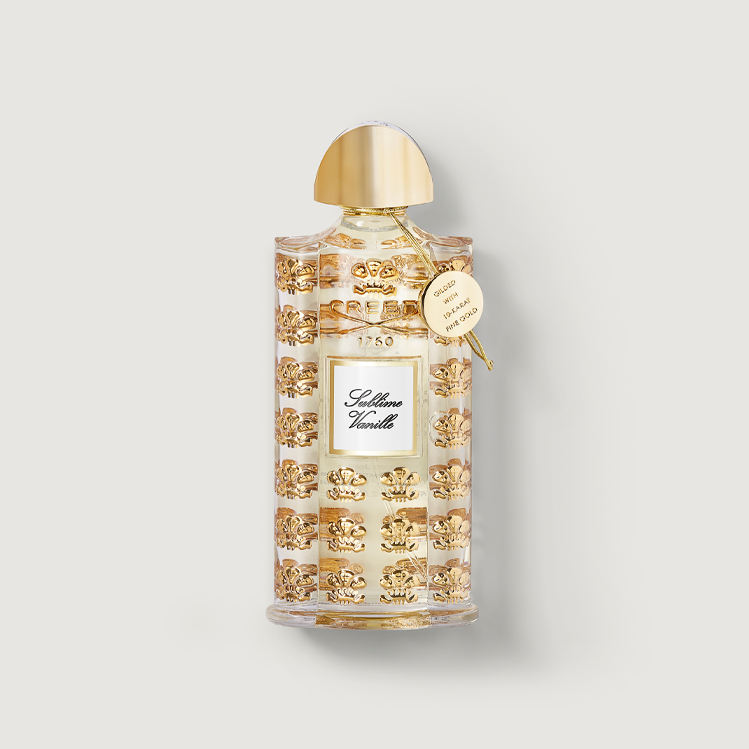 Sublime Vanille
Supremely seductive, Sublime Vanille combines the sweetness of the vanilla orchid with the enticing amber notes of tobacco and spices. You'll find a captivating swirl of lemon and bergamot with heart notes of sugary vanilla and jasmine – all finished with a deep, sensual base of tonkin bean and musk. Offering an alluring dry down, Sublime Vanille provides a powdery sweetness with a classical twist – an irresistible fragrance for those who prefer an amber musk perfume.
Shop Now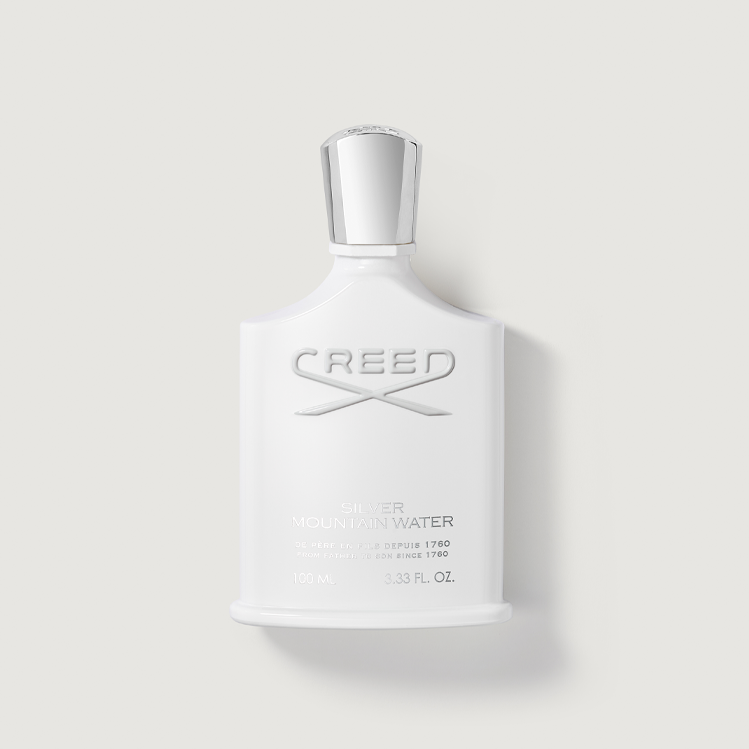 Silver Mountain Water
Inspired by the crisp beauty of the Alpine region of Switzerland, Silver Mountain Water is a unisex fragrance designed to invigorate the senses. Sharp zesty fruits – think bergamot, orange and blackcurrant – pair with the unfolding heart notes of salty ozonic accord and green tea. Musk base notes provide the perfect comforting balance to the energising citrus' – while sandalwood provides a lasting burst of freshness, like an icy breath of mountain air.
Shop Now