Luxury Father's Day Gift Ideas For Dads Who Have Everything
Your first hero, your biggest fan, your greatest role model – Father's Day is a chance to celebrate the man who plays the role of Father in your life, and show him just how much he means to you. There's no better way to do that than with an exquisite men's fragrance gift for Father's Day, every spritz a reminder of the unique bond that you and he share.
Whether your father – or the special father-figure you're gifting this year – is already a connoisseur of The House of Creed, or you're about to introduce him to the extraordinary craftsmanship of our unrivalled scents for the first time, this gift guide is bursting with Father's Day gift ideas that will help you choose the perfect gift for him to treasure.

An Unmatched Classic - Timeless Fragrances
A thoughtful Father's Day gift is one the recipient gets to enjoy day after day, and a Creed scent will do exactly that. With luxurious concentrations of the finest natural ingredients from all over the world, The House of Creed create fragrances of uncompromising quality. Whilst there is a robust profile of fragrances to choose from, we've hand-selected our bestselling men's fragrances alongside our favourite personalised Father's Day gifts, guaranteed to surprise and delight any lucky father.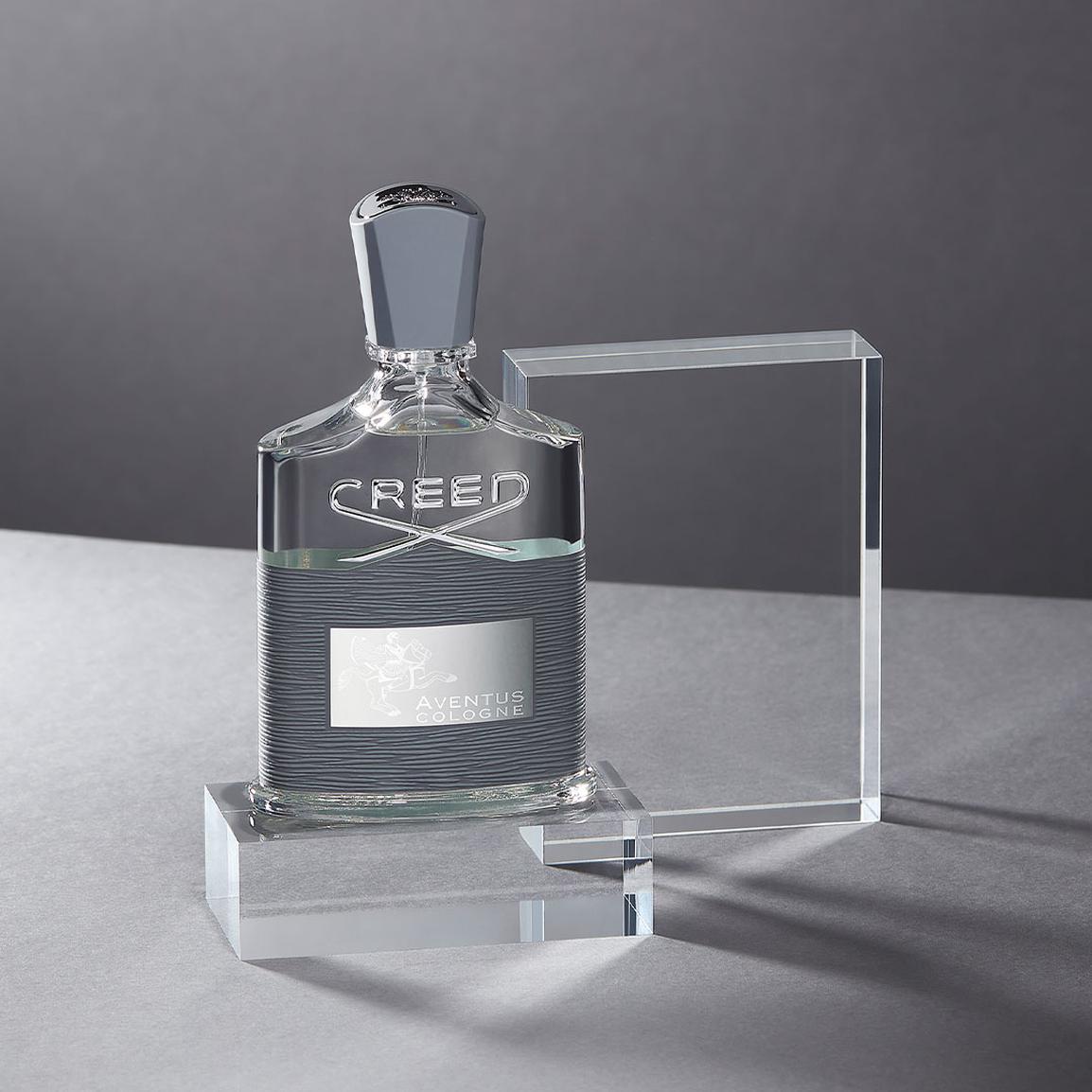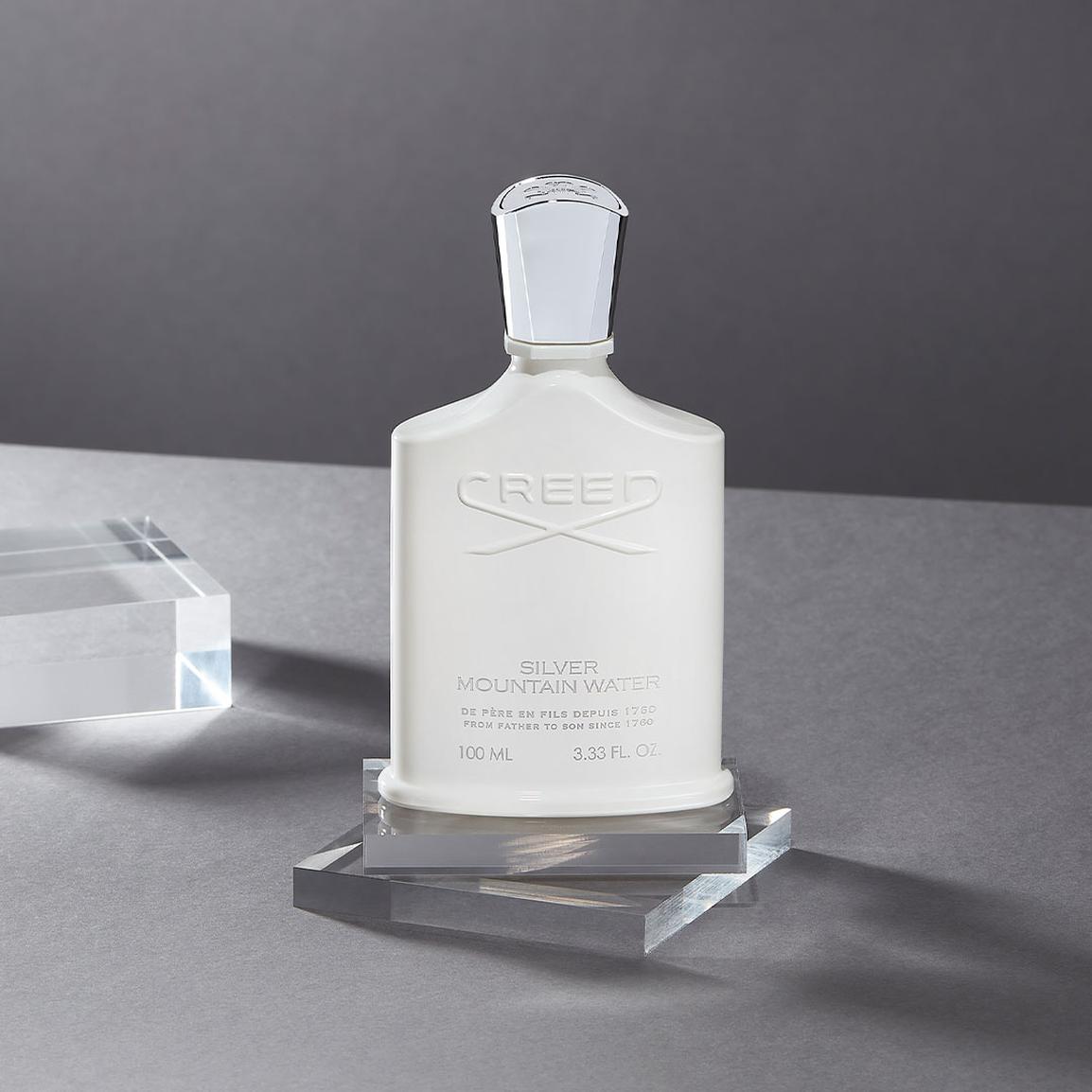 Aventus
Celebrating strength, power and heritage, Aventus is a contemporary, audacious scent ideal for the father who holds the status of hero in your eyes. Fearless, bold and connoisseurs of the finer things in life, Aventus is inspired by the legendary leaders and conquerors of times past, with an iconic scent that has made it the most successful fragrance in The House of Creed's 250 year history. Fruity top notes of apple, blackcurrant, pineapple and bergamot instantly entice and inspire, complemented by a heart of earthy juniper berries, birch, patchouli and enchanting jasmine. Base notes of vanilla, musk, oakmoss and ambergris create a woody, sensual and elegant dry down.
Aventus Cologne
Inspired by the classic uplifting nature of a traditional cologne, this fresh, vigorous Eau de Parfum celebrates the father with a rebellious spirit, the courage to be himself, and the drive to always do better. Modern and invigorating, Aventus Cologne embodies vitality, success, true grit and effortless style. An opening burst of fruity yet aromatic ginger, mandarin and pink peppercorn is complemented by a sumptuous heart of patchouli, sandalwood and vetiver. A leathery, balsamic base of styrax, birch, musk and tonka provides the finishing touch to this revitalising scent.
Green Irish Tweed
Just like a perfectly tailored tweed jacket, this fragrance is unequivocally suited to the discerning gentleman. For the father with exacting style and impeccable taste, Green Irish Tweed is sure to become a cornerstone of his grooming routine. Redolent of the lush green countryside of the Emerald Isle, it combines fresh lemon, verbena and invigorating peppermint with the herbaceous green of violet leaves. Drying down to a woody, elegant base of iris, sandalwood and ambergris, this is an effortlessly masculine, sophisticated scent.
Silver Mountain Water
A bold, invigorating scent that evokes fresh, icy mountain air, Silver Mountain Water captures the serenity of crystal-clear Alpine streams cascading over frosted rocks, whilst imbuing the wearer with a comforting warmth. This fragrance is the essence of a bright morning in the Swiss Alps – invigorating, optimistic yet peacefully calm. Opening with a citrusy chorus of bergamot, mandarin and neroli which unfold into a heart of green tea and warm, sweet blackcurrant bud, resting on base notes of rich sandalwood and charming musk – this is a fragrance for the father with joie de vivre.
Viking Cologne
Capturing the spirit of the modern explorer – Viking Cologne is the perfect scent for a father with an adventurous spirit, the one who's always looking forward, encouraging your daring side. Inspired by Summertime ventures into the great unknown, this bold, fresh Eau de Parfum energises the wearer through lively top notes of bergamot, lemon, mandarin, and pink pepper. Aromatic heart notes of geranium, lavender, sage and rosemary create herbaceous intrigue, and a deep, earthy base of sandalwood, cedarwood, frankincense, patchouli and vetiver create a mysterious, exciting finish.

Elevate your Father's Day gift with an extra thoughtful touch, such as a luxurious leather fragrance sleeve. Handmade from Italian leather, this exquisite sleeve protects his fragrance from the rigours of daily life, whilst looking every bit as stylish as the man himself. Additionally, turn his favourite fragrance into a meaningful keepsake, and add a custom message to the bottle with our bespoke engraving - The ultimate personalised Father's Day gift.
Added to your cart
Sorry, there seems to have been an error. Please try again.
Subtotal: ( items in your cart)
Add
Sorry, there seems to have been an error. Please try again.