The House of Creed Christmas Gift Guide
The Christmas spirit has well and truly arrived at The House of Creed. It's this time of year that excitement for the onset of the festive season begins – with thoughts of warm and cosy nights, the company of loved ones, and of course – a bounty of thoughtful gifts under the tree. With that sense of anticipation comes a helpful motivation – because this is also the perfect time to start planning and purchasing those precious gifts.
Our Creed Christmas Gift Guide makes things easy, explaining exactly how to choose a gift from The House of Creed's distinguished collection of luxury fragrances – as well as sharing
home fragrances
and
exquisite accessories
that will utterly delight. Read on and discover truly unforgettable items for everyone on your 2022 Christmas gift list.
New In: Discovery Sets
A new addition for Christmas this year, The House of Creed is delighted to present four new fragrance discovery sets in line with our new blue leather explorer collection. Created for an exceptional olfactory experience, these discovery sets feature the fragrance house's best-selling scents including
Aventus
,
Silver Mountain Water
and
Aventus For Her
and make for the perfect gift this Christmas. Designed in the Creed signature pattern, a French blue print is inspired by the 260 year old history of the brand which creates a timeless gift for now and forever.
Gifts For Her
Whether she's your partner, mother, sister or friend, Creed offers an enchantingly beautiful selection of Christmas gifts for women.


The Perfume Connoisseur
A sophisticated, empowering celebration of strength, elegance and femininity,
Aventus For Her
is an impeccable choice if you're shopping for a woman who knows her fragrances. Opulent and sensual, this fruity floral scent opens with accords of crisp succulent green apple blended with fragrant pink pepper and sparkling Calabrian bergamot. It blossoms into a magnificent floral heart of dewy rose and exotic sandalwood, with an irresistible base of amber, ylang ylang and peach.
Inspired by movement,
Wind Flowers
is the latest women's perfume from the House of Creed and makes a glorious gift this Christmas. Floral and fresh, this beautiful scent opens with sweet jasmine, wrapped around the zesty scent of Tunisian orange blossom, softened by a fresh and a fruity peach note and a powerful heart of delicate jasmine flower, tuberose petals and a soft rose extract.
If you're looking to gift a discerning woman with a taste for the very finest things in life, then
White Flowers
is sure to leave her speechless with delight on Christmas morning. Part of the exquisite
Les Royales Exclusives
collection, this timeless and youthful fragrance is a divine, romantic masterpiece - fresh and luminous yet seductively charming, it evokes the serenity of both the morning dew and the moonlit evening. Opening with bright notes of violet, apple and lemon, this sublime scent blooms into a heart of jasmine, rose and geranium before settling into an enchanting base of narcissus, musk and sandalwood.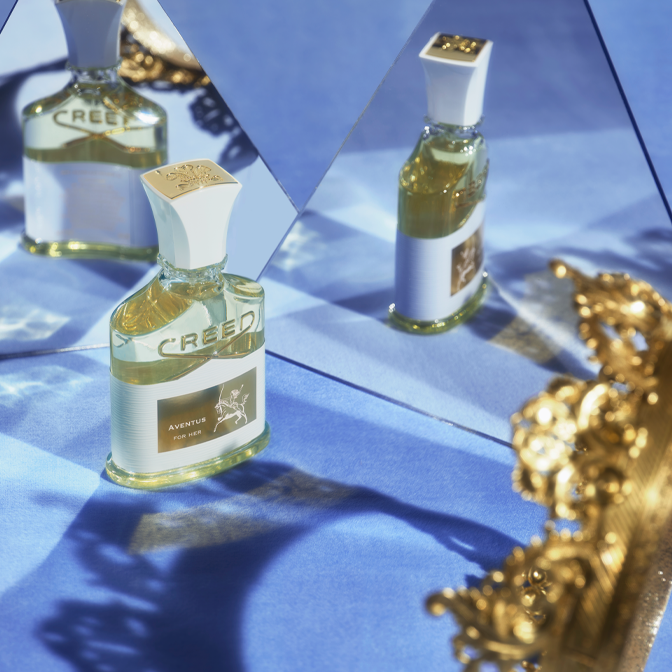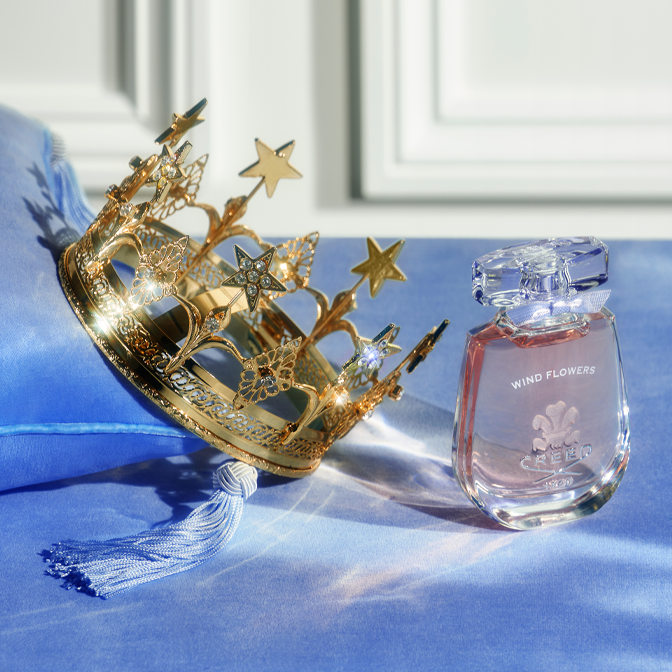 The Beauty Lover
If your loved one is the kind of woman who knows the power of a pamper session, surprise her with lavish body care products, delicately scented to match her favourite Creed perfume. Divinely nourishing, a Creed scented body oil is indulgent, sumptuous, and the perfect accompaniment to a gift of her favourite perfume. Well-moisturised skin holds scent more effectively, so she can enjoy her signature scent for even longer. Choose from Aventus For Her Body Oil
or
Love in White Body Oil
, and give the gift of nourished, smooth and magnificently scented skin.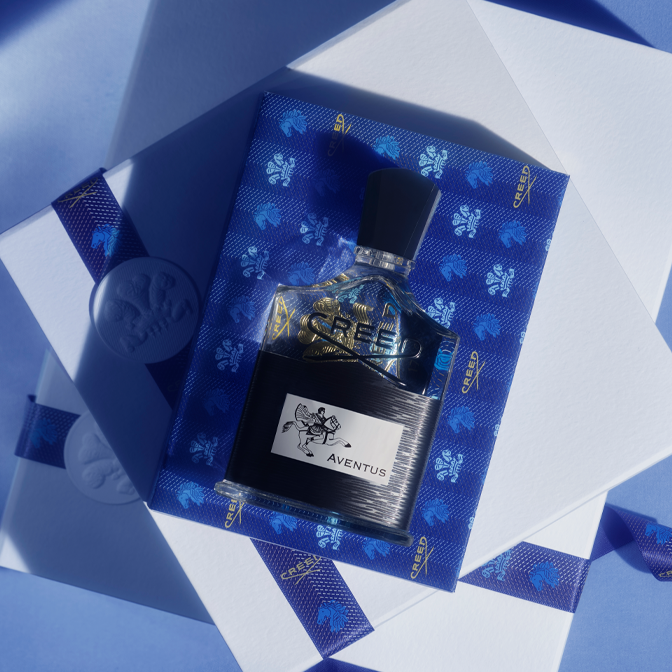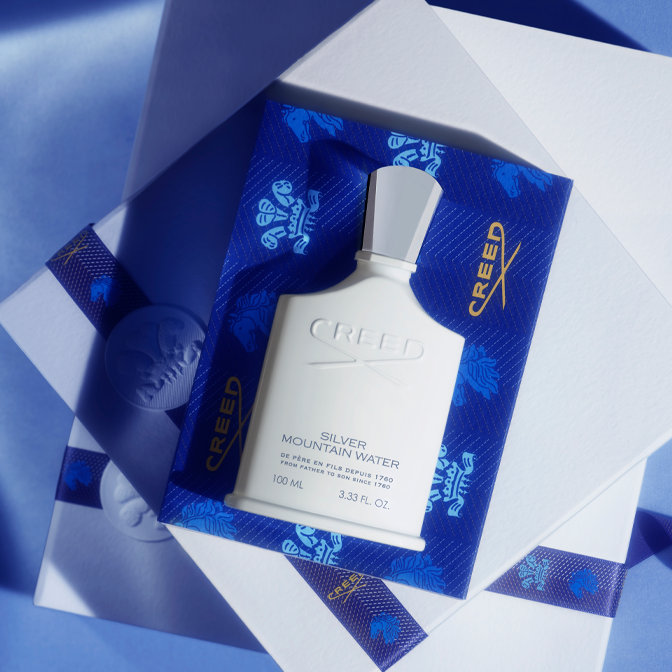 Gifts For Him
The home of artisanal fragrances for men - whether he's your father, son, brother, partner or friend, make his Christmas with a
gift from The House of Creed
.

The Discerning Gentleman
A refreshing, timeless scent,
Green Irish Tweed
encapsulates the refined essence of a nineteenth century country estate, with an effortless masculinity that elicits a sense of nostalgia. Fitting the wearer like a perfectly tailored tweed jacket, this is the ideal gift for a true gentleman – inspired by the untamed beauty of the Emerald Isle, this sophisticated scent is verdant, fresh, yet elegantly polished. Create a lavish gift for your loved one, with a matching scented soap and
body oil
alongside his bottle of Green Irish Tweed perfume, for the ultimate olfactory indulgence.
Luxurious Stocking Fillers
There are many delightful additions to choose from if you're looking for a little something extra to accompany your loved one's Christmas gift. Extend the enjoyment of their favourite fragrance with
bodycare
scented to match it – choose from hand-milled soap, shower gel, body lotion, oil or aftershave balm for the ultimate stocking filler. An exquisite
refillable atomiser
is another excellent option – this signature cylindrical design is available in 10ml and 50ml sizes with a wide variety of colour options, including white, black, gold, silver and camel. Every atomiser comes with a matching funnel for easy fragrance decanting, and with such a spectrum of colours to choose from, whatever their personal style, these travel-friendly bottles are guaranteed to go down a treat.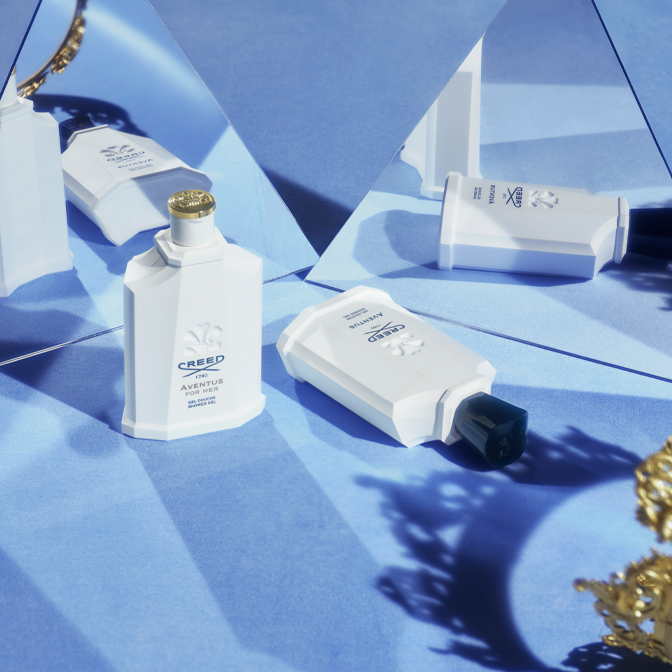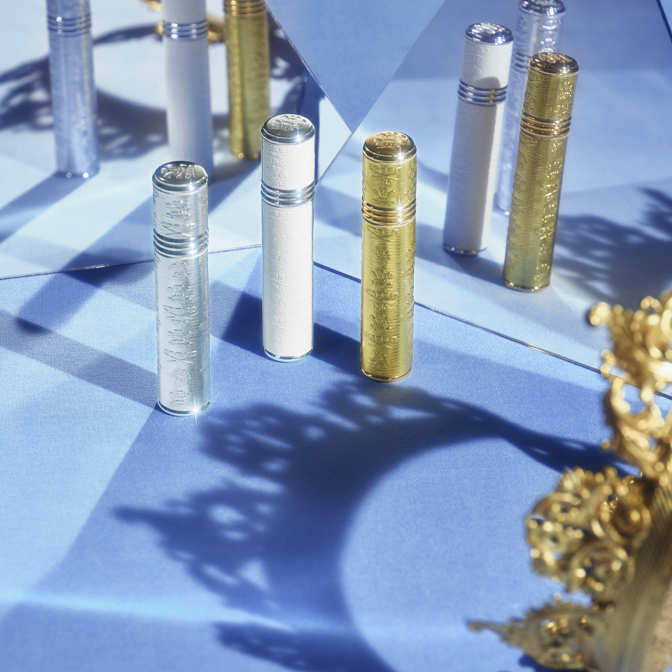 Last Minute Gifts
If timings are tight, never fear, as we offer instant-delivery services for you to indulge your loved ones, no matter how late it may be getting. A Creed e-Gift Card can be used almost as soon as it is purchased, and is available in any value. Further elevate your E-Gift Card with an accompanying bespoke fragrance consultation – these immersive experiences are a wonderfully thoughtful gift to give a loved one, but as the consultation booking is made in advance, you can set it up at any time and they'll never know it was a last-minute decision.
Shop E-Gift Cards